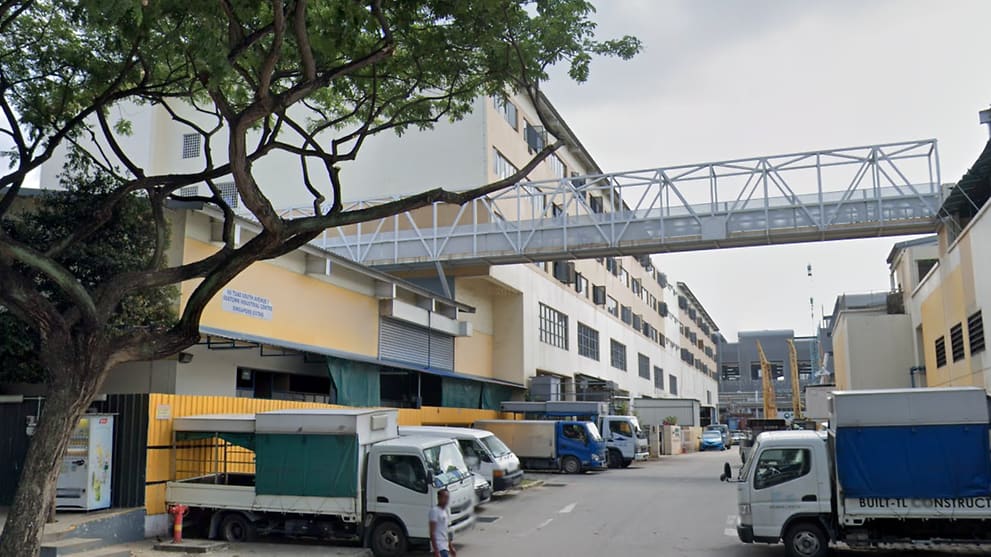 SINGAPORE: Singapore reported 38 new cases of COVID-19 on Wednesday (January 13th at noon), the Ministry of Health (MOH) said in its preliminary daily update.
One case was found in a foreign worker dormitory, the first since December 15. No new cases have been reported in the community.
The dormitory case, known as case 59243, is currently unrelated. He holds a work permit which arrived from India on December 11 and notified his stay at home in a dedicated facility until December 25.
The man, who resides at Seatown Dormitory, began working in the construction industry on January 6.
He tested negative for COVID-19 again on December 27. However, a subsequent test carried out on January 12 as part of the routine tests listed came back positive for the COVID-19 infection. His serological test result was also positive.
Given the relatively long time interval between his trip and the positive COVID-19 test, the health ministry said it has classified the case as locally transmitted while epidemiological investigations are ongoing.
All of his identified close contacts, including his dorm contacts and colleagues, have been isolated and quarantined, and will be tested at the start and end of their quarantine period. Serological tests for close contacts will also be performed.
ANOTHER CASE RELATED TO THE NEWOCEAN 6 CLUSTER
Thirty-seven cases were imported and placed on home stay or isolated notice upon arrival in Singapore, the health ministry said.
They include three Singaporeans and five permanent residents who have returned from France, India, Indonesia, the United Kingdom and the United States. A Singaporean, a 28-year-old woman who returned from the United States, exhibited symptoms on December 31 before being confirmed with a COVID-19 infection on January 12.
One of the permanent residents, a 9-year-old girl who traveled from India, is a contact of a previously confirmed case – case 59194 is a 37-year-old permanent resident who also traveled from India.
Four of the imported cases are work permit holders who arrived from India and the United Arab Emirates.
READ: Get vaccinated against COVID-19 when you can, instead of waiting for a specific brand, says Lawrence Wong
Twenty-one more are work permit holders who arrived from Bangladesh, India, Indonesia, Malaysia, Myanmar and the Philippines, eight of whom are foreign domestic workers.
One of the work permit holders, known as Case 59229, is a sea crew member who worked aboard the bunker tanker NewOcean 6. He had been identified as a close contact of Case 58812, the first case linked to the bunker tanker, and was quarantined on December 31. He was tested during quarantine and confirmed to have been infected with COVID-19 on January 12. The NewOcean 6 cluster now has a total of 12 confirmed infections.
There were also three short-stay visitor pass holders among the imported cases reported on Wednesday. Two of them are family members of Singaporeans or permanent residents who arrived from Poland and India while another arrived from Brazil to participate in an eSport event.
The remaining case is a long-term visitor's pass holder who arrived from Indonesia.
28 PATIENTS DISCHARGED
The health ministry said the total number of new cases in the community fell from 12 cases the previous week to four cases last week.
The number of unrelated cases in the community also fell from five cases the previous week to two cases last week.
READ: More than 6,200 people vaccinated against COVID-19 as government ramps up vaccination program: Gan Kim Yong
Twenty-eight more cases were released from hospitals or community isolation centers, bringing Singapore's total recoveries to 58,722.
There are still 56 cases in the hospital. Most of them are stable or improving, and one of them is in the intensive care unit. 177 others are isolated and taken care of in community establishments.
Singapore reported a total of 58,984 COVID-19 cases and 29 deaths from the disease on Wednesday.
READ: Eligible Singapore Airlines staff to receive COVID-19 vaccine from January 13

READ: FOCUS: The long and difficult journey to bring COVID-19 under control in migrant worker dormitories
Migrant workers account for most COVID-19 cases in Singapore,with more than 1,000 new cases detected per day in dormitories during the peak of the epidemic in April.
To contain the outbreak, the government has imposed a series of measures, including declaring dormitories as isolation zones and subjecting workers to routine COVID-19 tests.
All workers living in dormitories, and those working in the construction, marine and process industries, underwent routine testing once every 14 days to quickly detect and contain new infections.
By August last year, all migrant workers living in dormitories had been tested and nearly all were allowed to return to work safely.
Ministries also said a pilot program would start in the first quarter of 2021 to allow migrant workers in some dormitories to access the community once a month, subject to compliance with routine tests, wearing of research devices. contacts and security measures.
REPORT THIS: Our comprehensive coverage of the coronavirus outbreak and its developments
Download our app or subscribe to our Telegram channel for the latest updates on the coronavirus outbreak: https://TBEN.asia/telegram
.