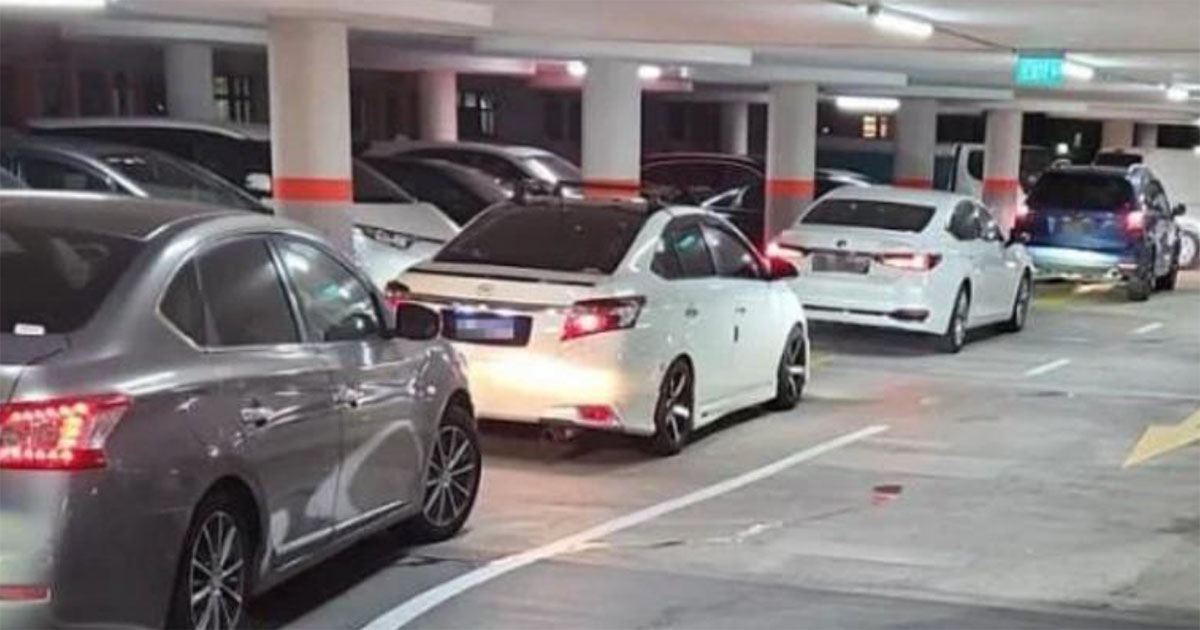 Follow us on Telegram for the latest updates: https://t.me/TBEN
Some 100 vehicles were trapped in a multi-story parking garage in Chinatown for three hours on Saturday evening after the entrance portal gave way, sparking a huge queue.
The incident occurred on Saturday, January 7 at approximately 8:30 p.m. in the 33 Park Crescent car park adjacent to People's Park Food Center, Shin Min daily news reported.
As reported, the parking lot is usually full on weekends, especially during this period leading up to the Lunar New Year in about three weeks.
A motorist who was stuck in the parking lot received a tip Shin Min about the incident.
He said, "It's almost like going to Johor Bahru."
The 64-year-old driver was shopping in Chinatown for the Lunar New Year with his wife.
He said he had to park on the sixth floor because the parking lot was full that night.
As he was about to leave after 8 p.m., he found a snaking line of cars waiting to leave the parking lot.
It was then that he realized the queue to exit the parking lot wasn't moving and went down to the ground floor to find out for himself what was going on.
It was then that he realized that the portal was malfunctioning and prevented the vehicles from leaving.
He estimated that more than 100 vehicles were trapped in the seven-story parking garage at the time.
The honking began to subside as the drivers' patience ran out.
It is estimated that the hooting lasted about two hours.
The motorist said that at one point he had to run away to go to the toilet to relieve himself.
He had to decide whether to do that, because at the time he was afraid that the gantry barrier arm would reactivate and raise if he was away from his car.
However, he took it up a notch and returned in time to find that the line was not moving.
The gantry barrier was finally lifted at about 11:30 pm, some three hours after the vehicles became stuck.
Top photo via Shin Min Daily News
If you like what you read, follow us on Facebook, Instagram, Twitter and Telegram to get the latest updates.