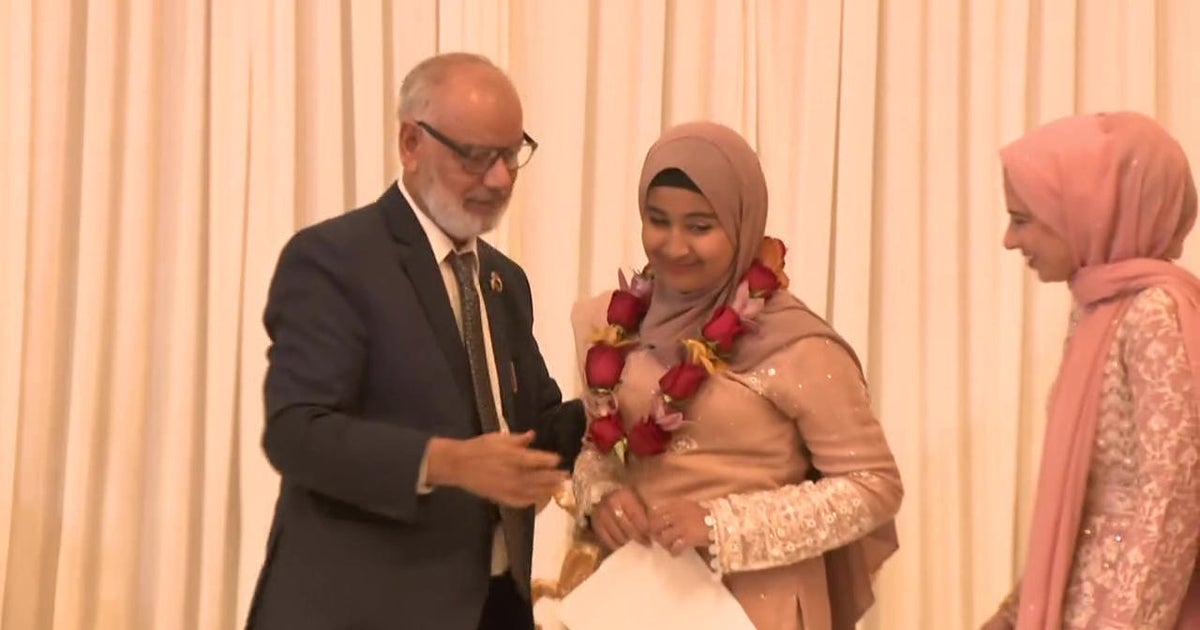 PERTH AMBOY, NJ — There was a celebration of faith and achievement for a young girl in the Garden State.
Safoorah Ali was honored Monday night for memorizing the Quran.
The 11-year-old started her efforts about four years ago. During the pandemic, she was unable to get help from a teacher, so her family intervened.
She said her mother played a key role.
"My mother also memorized the Quran, so she inspired me and she helped me a lot too," said Ali.
"We feel very blessed to have a daughter who was able to do it," said Dr. Anjum Chatha.
"That she is so young and able to achieve something so great is an inspiration to me," added Rahat Chatha, Ali's aunt.
And after this achievement, Ali will soon have another reason to celebrate. She will be 12 on Friday.