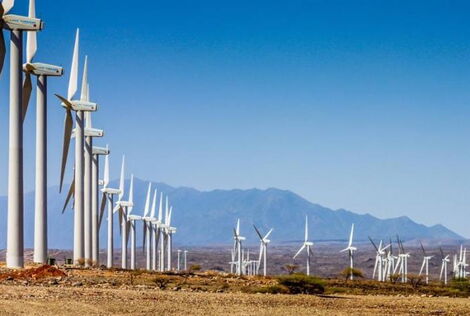 Armed with a curious mind and a need to help, 15-year-old Douglas Macartney (19) invented the flatpack wind turbine to solve Kenya's electricity challenges.
In a school competition held in 2018, Macartney presented his prototype, and over the years it has been improved to be fully functional.
The British student from the Royal High School in Edinburgh was inspired by IKEA to build a flat pack refugee shelter.
"I quite liked the simplicity of it. I was thinking about doing the same thing, but with something that would consume energy in a refugee camp," says the young inventor.
Wind turbines installed on Lake Turkana.
Twitter
Undergraduate engineers from Glasgow Caledonian University (GCU) refined the high-tech invention, adding two solar panels.
Macartney was delighted to be working with the team of engineers, commenting: "I found it interesting to see how it has evolved over time and the process involved in working on a project like this. "
"It's much more developed than I thought possible when I came up with the design," he added.
Interestingly, the device can be mounted without any specialist training. It is aimed at helping areas recovering from natural disasters and rural settlements.
"The wind turbine is made to generate enough electricity to power a lamp and two USB sockets in a disaster relief area or a refugee camp,"
"This technology could improve access to energy by making it affordable, reliable and low-carbon," said Andrew Cowell, a senior lecturer at GCU University.
"Local communities will be trained in the assembly and use of the device," Cowell added.
Specifically, the project will be titled Angaza Africa. It will begin on March 1 and run for 12 months, including field trails in suitable locations in Scotland and Kenya.
In addition, the project has received funding from the Innovate UK Energy Catalyst programme. It is part of 64 innovations to share funding of Ksh3.8bn (£26m).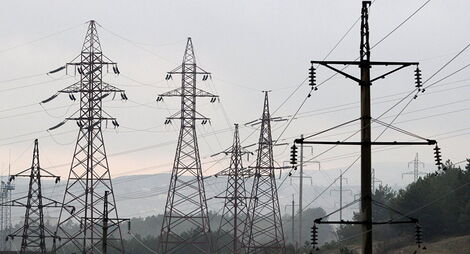 KPLC is shutting down the electricity supply on the 132 kV dual-circuit Lessos-Lanet transmission to make room for ongoing construction work.
File