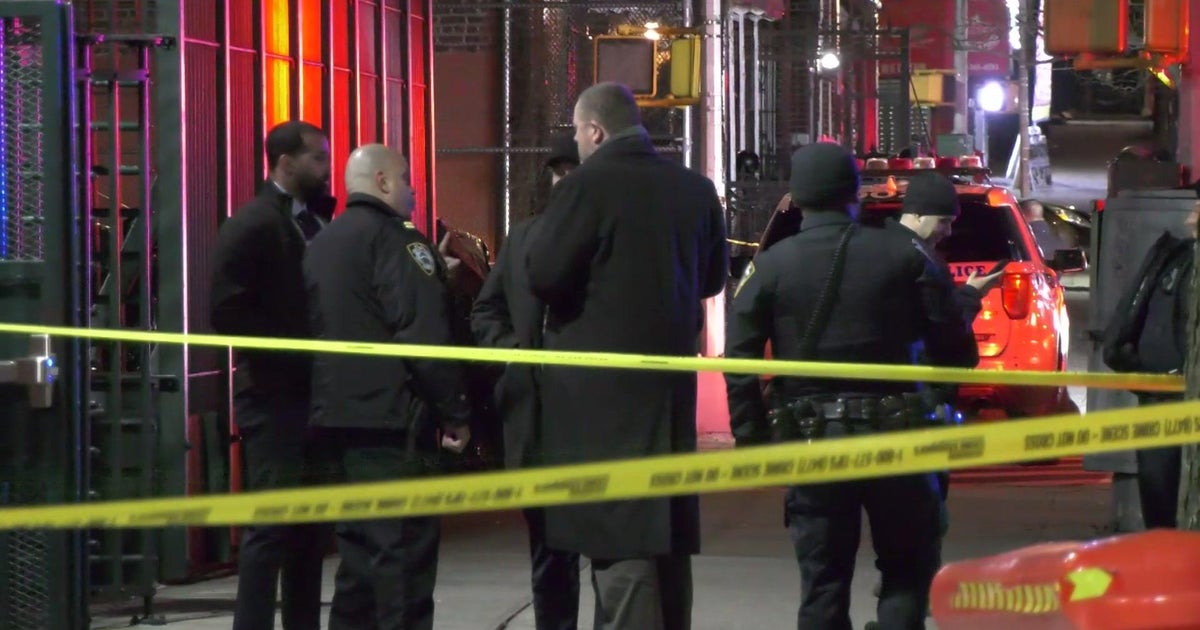 An NYPD officer remains hospitalized after police say he was shot by a teen.
Police say a 16-year-old boy is now in custody and they are looking for two other suspects.
"It was crazy," said Bronx resident Armando Remos.
Remos said he was walking East 183rd Street and Prospect Avenue just before 3 a.m. when he noticed two men in balaclavas and knew something was wrong.
"They were really just hunting. It was right there on the corner," he said.
Little did he know that those two people were likely involved in the shooting that injured the officer in an unmarked car. The officer was patrolling the area with his partner when they noticed two men.
"As they stop, at least one man fires at least six times, hitting the windshield and our officer, who was in the passenger seat," NYPD Detective Chief James Essig said.
The officer was hit in the left upper arm. That didn't stop him and his partner from jumping out and firing back at the two male suspects. They then chased the two and captured one of them – a 16-year-old boy.
Moments later, more gunshots rang out in the same area.
"These shots, based on preliminary video footage, are not aimed at the pursuing officers," Essig said.
The chaotic moments turned East 183rd Street between Crotona Avenue and Southern Boulevard into a massive crime scene. Multiple shell casings and bullet holes in cars were seen all over the street.
Dozens of detectives searched high and low for the other suspects, but their efforts yielded no luck for the time being.
"Look at the scenario – 16 years old, cop shot, another person may be armed. The cop did his job," Mayor Eric Adams said.
A sandwich shop owner across the street said he didn't hear the shots, but that his business was involved in gun violence last year when a bullet pierced the glass at the entrance.
"They need to do something about it. They need to do gun control, they need to know where the guns are coming from," he said.
The officer, whose identity has not been released, is in stable condition at Saint Barnabas Hospital and is expected to make a full recovery.