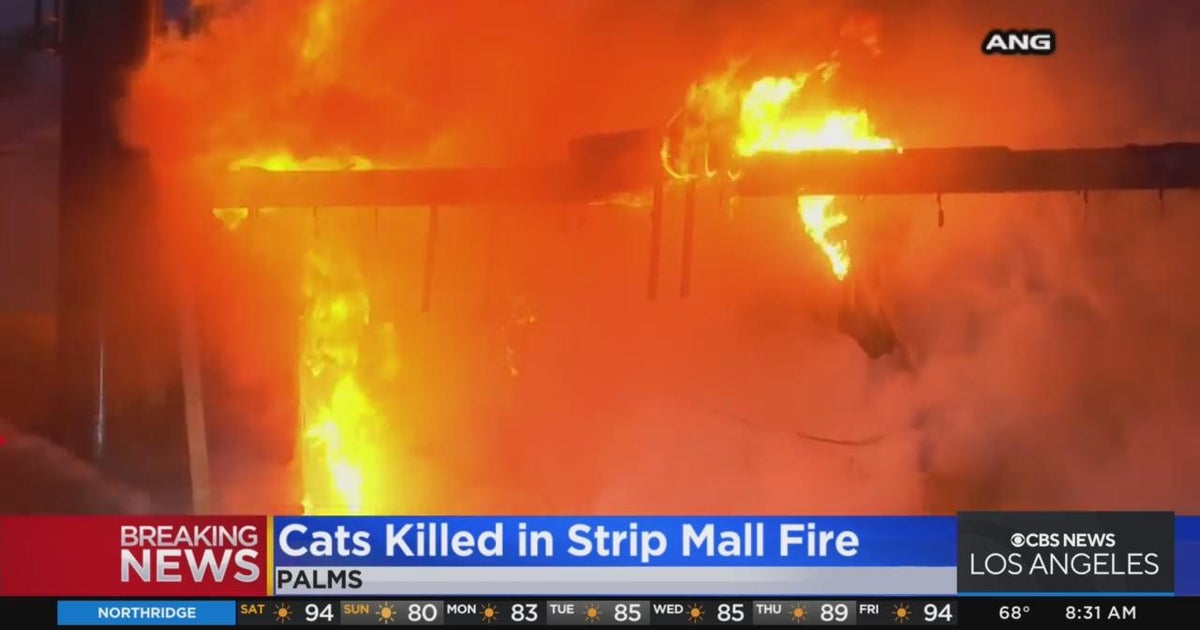 Seventeen cats at an overnight boarding facility were killed Saturday when a "major emergency construction fire" broke through a row of commercial buildings in the Palms neighborhood of Los Angeles.
A firefighter was injured while putting out the fire and was taken to hospital in reasonable condition.
"Heavy smoke hit at least half a dozen businesses, including a cat shelter where several cats were rescued, but others sadly died," said Brian Humphrey of the Los Angeles Fire Department.
Firefighters were called to 9000 W. Venice Blvd. at 5:44 AM. and had the fire within 73 minutes of their arrival, Humphrey said.
"A firefighter became ill during the intense firefight and was taken to an area hospital in reasonable condition for observation," he added.
Seventeen cats were pronounced dead at the scene and two cats were considered "viable" for medical care, Humphrey said.
The surviving cats were housed in a night shelter called CatPlaceLA, at 9030 Venice Blvd., officials said.
No civilian casualties were reported. The cause of the fire was investigated.
The cause of the fire was investigated. The fire department said vehicle driving on Venice Boulevard, between Robertson and Culver boulevards, would be limited to one westbound lane on Saturday afternoon, while firefighters and investigators continue to work at the scene.