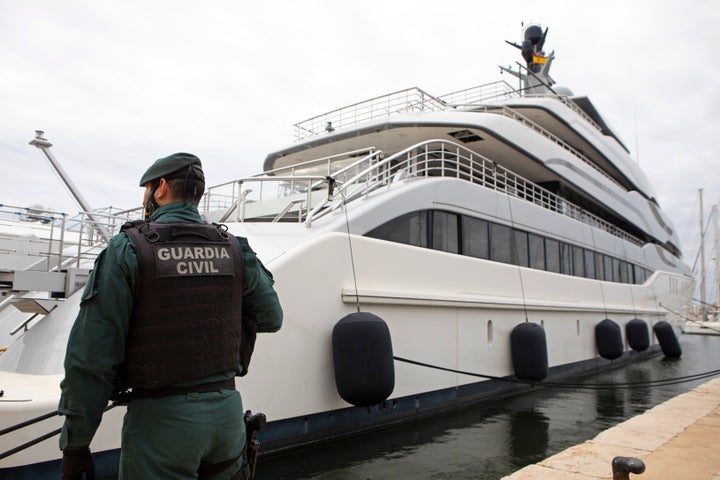 WASHINGTON (TBEN) — Two businessmen have been charged with trying to conceal that a sanctioned Russian oligarch owns a luxury yacht seized in Spain last year by the U.S. government, the Justice Department said Friday.
An arrest warrant has been issued for Vladislav Osipov, a Russian and Swiss national who the Justice Department says was an associate of Viktor Vekselberg, a billionaire Russian oligarch and ally of Russian President Vladimir Putin.
Another defendant, Richard Masters, was arrested by Spain at the request of US authorities. He is a British businessman who ran a yacht management company in Palma de Mallorca, Spain, where Vekselberg's yacht, the Tango, was seized last April.
Prosecutors allege Vekselberg bought the Tango in 2011 and has owned it ever since, though they believe he used shell companies to try to cover up his ownership and avoid financial scrutiny.
He was sanctioned in 2018.
All of Vekselberg's assets in the United States have been frozen and U.S. companies are prohibited from doing business with him and his entities.
The Justice Department says the men conspired to hide Vekselberg's ownership of the yacht from the US government and even developed a fake name for the ship as a way to circumvent sanctions and illegally use hundreds of thousands of dollars in US services and financial transactions. to collect. .
They are being charged in federal court in the District of Columbia with charges including money laundering and violating the International Emergency Economic Powers Act.
It was not immediately clear whether they had lawyers who could speak on their behalf.