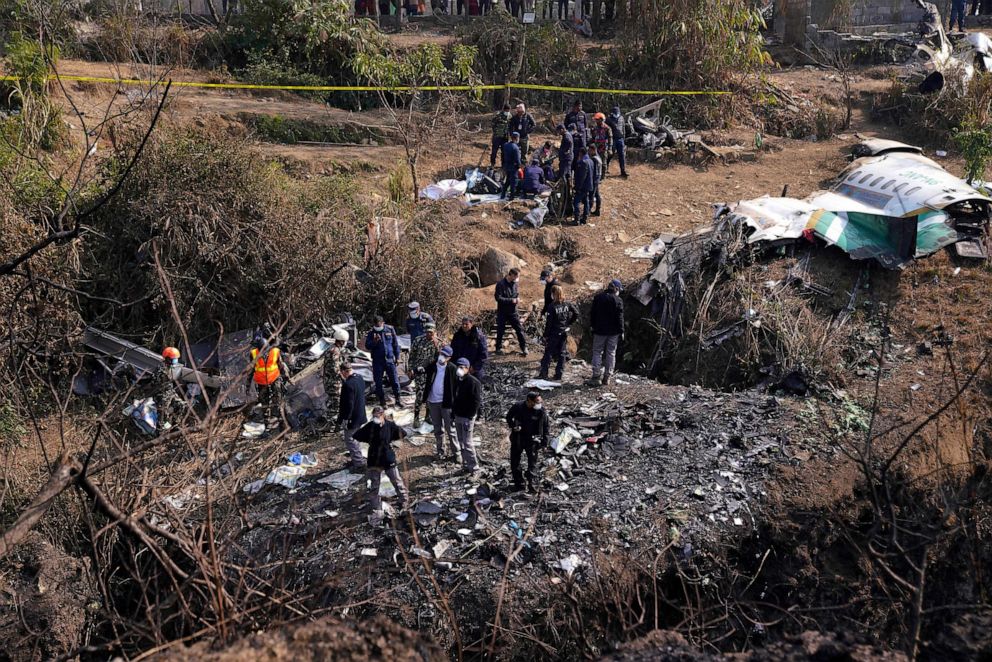 Two U.S. citizens and two U.S. permanent residents were among those killed in the plane crash earlier this week in Nepal, State Department spokesman Ned Price said at a briefing Wednesday.
"We are deeply saddened to learn of the tragic Yeti Airlines crash over the weekend, which killed 72 people, including two U.S. citizens and two lawful permanent residents," Price said. "Our thoughts are with the families of those on board."
"The United States stands ready to support Nepal in every way possible during this difficult hour," Price added.
Yeti Airlines' flight from Kathmandu, the capital of Nepal, to Pokhara crashed near Pokhara International Airport on Sunday. All 72 people, including 68 passengers and four crew members, were killed when it plunged into a 300-meter canyon. There were three children and three babies on the run.
The initial list of nationalities of those on board the flight made no mention of Americans. Of the 68 passengers on board the twin-engine plane, 15 were Nepalese, according to a flight manifesto shared by the Nepal Civil Aviation Authority on Sunday. Officials said the remaining passengers were from India, Russia, South Korea, Ireland, Australia, Argentina and France.
The plane's two black boxes – the flight data recorder and the cockpit voice recorder – were both recovered on Monday. The data recorder will be sent to France for analysis, authorities said.
Authorities have not said what they believe doomed the plane.
Monday was declared a national day of mourning in the country.
TBEN News' Britt Clennett and Kevin Shalvey contributed to this report.