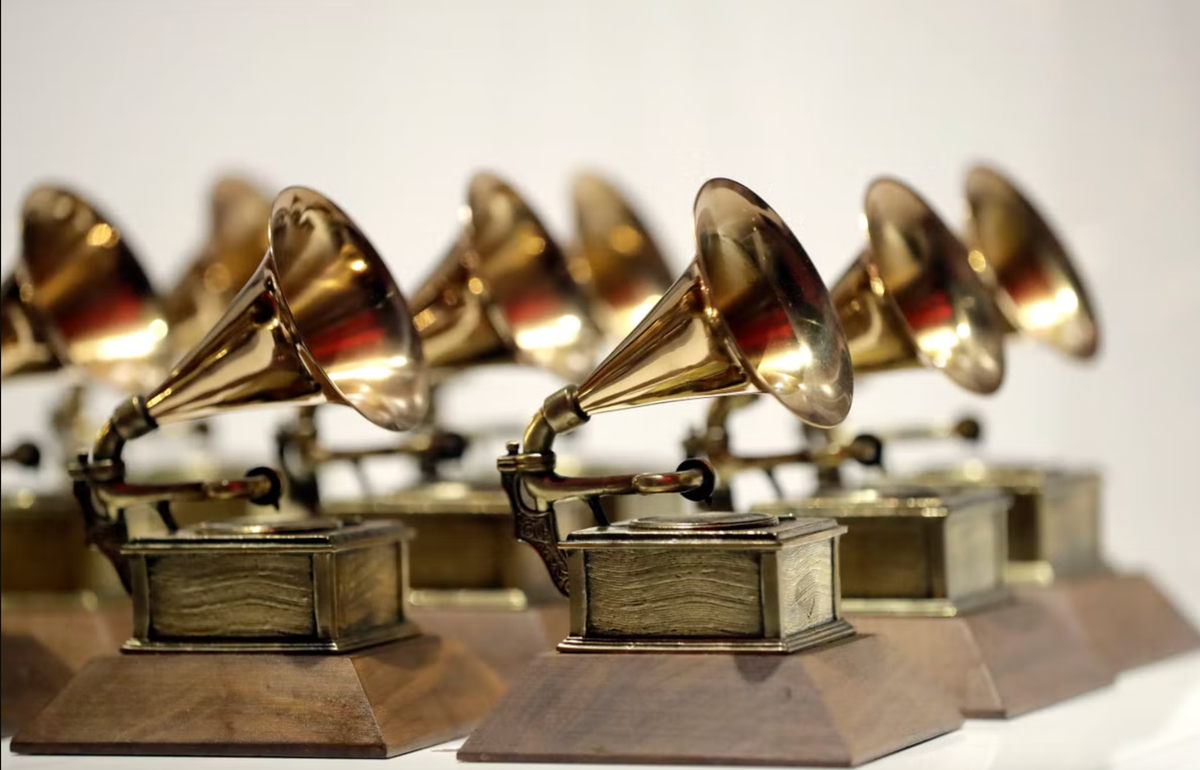 2023 has only just begun and the entertainment world is already gearing up for the Grammys, Oscars, Emmys, Baftas and many more.
With so many awards to keep track of, you may have some questions. For example, what is the difference between the Golden Globes and the SAG Awards? And better yet, who actually votes for each of these major TV, movie, and music awards?
Here's a detailed guide to all the major awards shows of 2023, including the dates and how to watch them.
Film & television
Golden Globes: January 10
Kicking off the awards circuit was the Golden Globes, which honor the best in film and American TV from the previous year.
Who votes: The Hollywood Foreign Press Association, a non-profit organization made up of entertainment journalists and photographers in media companies based primarily outside the US.
Find the full list of 2023 Golden Globe winners here.
Critics' Prize: January 15
Another combined TV and film ceremony honoring the best film and television achievements is the Critics' Choice Awards.
Who votes: Vetted film and TV critics who are paid to watch titles released in the year the ballots are sent.
British Academy Film Awards (BAFTA): February 19
The Baftas are the British equivalent of the Oscars, honoring the best British and international films.
Who votes: Members of the British Academy of Film and Television Arts who are creatives and professionals working in the UK film, television and games industries.
Access unlimited streaming of movies and TV shows with Amazon Prime Video Sign up now for a 30-day free trial
Register
SAG Awards: February 26
The SAG Awards recognize outstanding achievement in motion pictures and primetime television.
Who votes: The Screen Actors Guild-American Federation of Television and Radio Artists (SAG-AFTRA), an American union representing more than one hundred thousand film and TV actors, journalists, radio hosts, recording artists, singers, voice actors, and other media professionals.
Find the full list of nominees for the SAG Awards 2023 here.
Academy Awards (the Oscars): 12 March
Considered by many to be the most prestigious film award, the Oscars are one of the four major American entertainment awards required for an EGOT (someone who has won all four major awards – Emmy, Grammy, Oscar, and Tony).
Who votes: The Academy is the exclusive organization encompassing 17 groups within the entertainment industry: actors, casting directors, cinematographers, costume designers, directors, documentary filmmakers, executives, film editors, makeup artists and hair stylists, marketing and public relations, music, producers, production design, short films and feature films , sound, visual effects and writers, in addition to members in general.
British Academy Television Awards: To be determined
While the Baftas originally included both TV and film, in 1998 it was divided into two ceremonies. The British Academy Television Awards only honor British programmes. However, the Audience Award and International Award chosen by the public are open to international programs.
Who votes: Eligible Members of the British Academy.
BET Prizes (Black Entertainment TV Prizes): To be determined
The BET Awards is an entire ceremony dedicated to celebrating black entertainers and other minorities in music, film, sports and philanthropy.
Who votes: The BET Awards Voting Academy is made up of bloggers, music industry people and anyone who can pass an in-depth online quiz that tests their knowledge of the various industries represented at the awards.
Emmy Awards: TBD, usually in September
The 'E' in EGOT represents the Emmys, the annual television awards show that presents a range of awards for artistic and technical merit for both the American and international television industries.
Who votes: The Television Academy is a large group of voting members, divided into 29 peer groups. Anyone can vote in 16 general categories (Best Drama Series, Best Comedy Series, etc.). But when it comes to artist based awards (Best Lead Actor/Actress), only specific groups of peers can vote.
National Television Awards: 5 September
The National Television Awards are often regarded as one of the biggest nights in British TV, usually with a focus on reality shows (Love Island), talent shows (Strictly come dance) and news-based shows (This morning).
Who votes: What makes the NTAs so special is that the winners are determined entirely by the general public, that is, the general public of Great Britain. All votes outside the UK, Ireland, the Channel Islands and the Isle of Man will not be counted.
Music & Theater
Grammy Awards: February 5
The prestigious and well-known Grammy Awards recognize "outstanding" achievements in the music industry. They are another one of the four major American entertainment awards required to earn an EGOT.
Who votes: Presented by the Recording Academy, a learned school of musicians, producers, recording engineers and other musical professionals.
Academy of Country Music Awards (ACMAs): 11 May
The Academy of Country Music Awards was the first country music awards program held by a major organization. It celebrates the industry's achievements from the previous year.
Who votes: A jury composed of songwriters, publishers, producers and representatives of performing rights organizations submit five nominees for each category. Once the nominees have been approved by the ACMA Board of Directors, members vote – broken down into specific categories: Artist/Musician/Producer/Engineer, Songwriter, Music Publisher/PRO, and Record Company.
Tony Awards: June 11
The Tony Awards are often forgotten as one of the big four American entertainment awards. They honor excellence in live Broadway theater and represent the "T" in EGOT.
Who votes: A rotating group of theater professionals, selected by the Tony Awards Administration Committee, are asked to see every new Broadway production before meeting each year to determine the nominees. Members of the New York theater community, including actors, writers, directors, designers, managers, casting directors and administrative staff, who are expected to attend all nominated productions, then vote for the winners.
MTV Video Music Awards: August 27
The American cable channel MTV organizes its Video Music Awards, honoring the best music videos of the past year.
Who votes: An unspecified voting committee votes for the VMA's "professional" categories, such as Best Direction, Best Visual Effects, etc. All other categories are determined by online fan voting.
Country Music Association Awards (CMAs): To be determined
The Country Music Association Awards are one of the two largest country music ceremonies. The awards are broadcast live from Nashville, the country music capital, and are presented to country music artists and broadcasters, in recognition of their outstanding achievements in the country music industry.
Who votes: Voting members consist of people whose primary income comes from the music business, such as artists, managers, publicists, journalists, engineers, songwriters, etc. Recording and publishing companies can also apply for CMA membership, but CMA employees do not enter eligible to vote.
American Music Awards (AMAs): November 19
The American Music Awards were originally created in 1973 by Dick Clark for TBEN. They celebrate the newest and greatest talents that make up today's music scene.
Who votes: What started as a decision among members of the music industry, with nominees and winners based on sales and airplay numbers, later turned into a ceremony determined by fan votes.