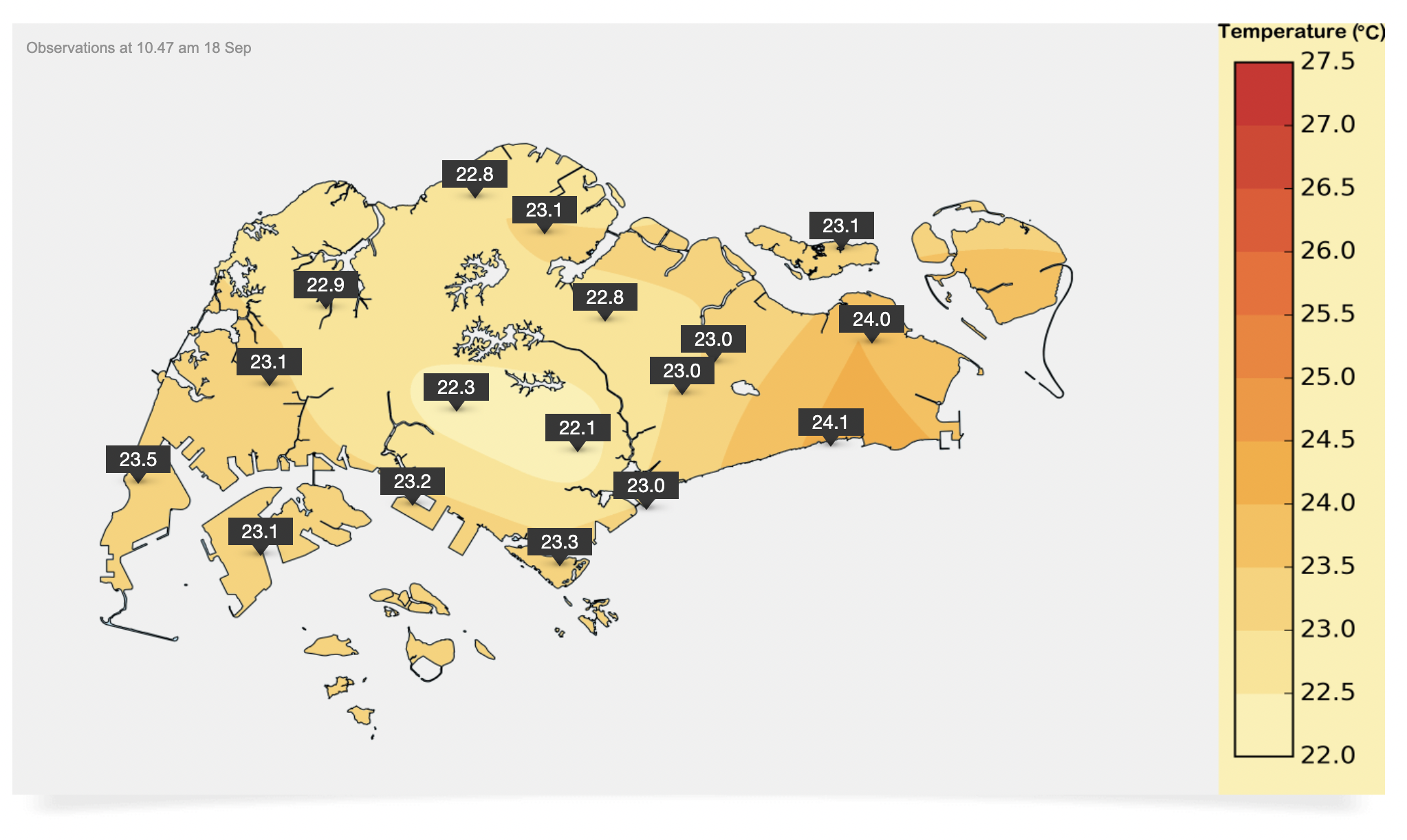 Follow us on Telegram for the latest updates: https://t.me/TBEN
Singaporeans were treated to cool temperatures across the country on Sunday (September 18) morning after a bout of thunderstorms.
As low as 22°C
According to the Meteorological Service Singapore (MSS), the temperature in Singapore at 10:47 AM on September 18 was between 22°C and 24°C.
The lowest temperature of 22.1°C was measured in Newtons.
As of 11:07 a.m., temperatures across Singapore started to rise slightly, but remain below 25°C.
The highest temperature at this time was in East Coast Parkway with 24.2°C.
More rain in the second half of September 2022
According to MSS, more rain is expected in the second half of September 2022 than in the first half of the month.
Brief thunderstorms can be expected between late morning and afternoon on most days as prevailing southwest monsoon conditions are expected to persist over Singapore and the surrounding region.
However, MSS stated that some warm days can also be expected, particularly in the third week of September 2022, where maximum temperatures could reach around 34°C.
For the rest of the month, daytime temperatures between 24°C and 33°C are expected for most days.
Top image by via MSS & Unsplash.
If you like what you read, follow us on Facebook, Instagram, Twitter and Telegram to get the latest updates.