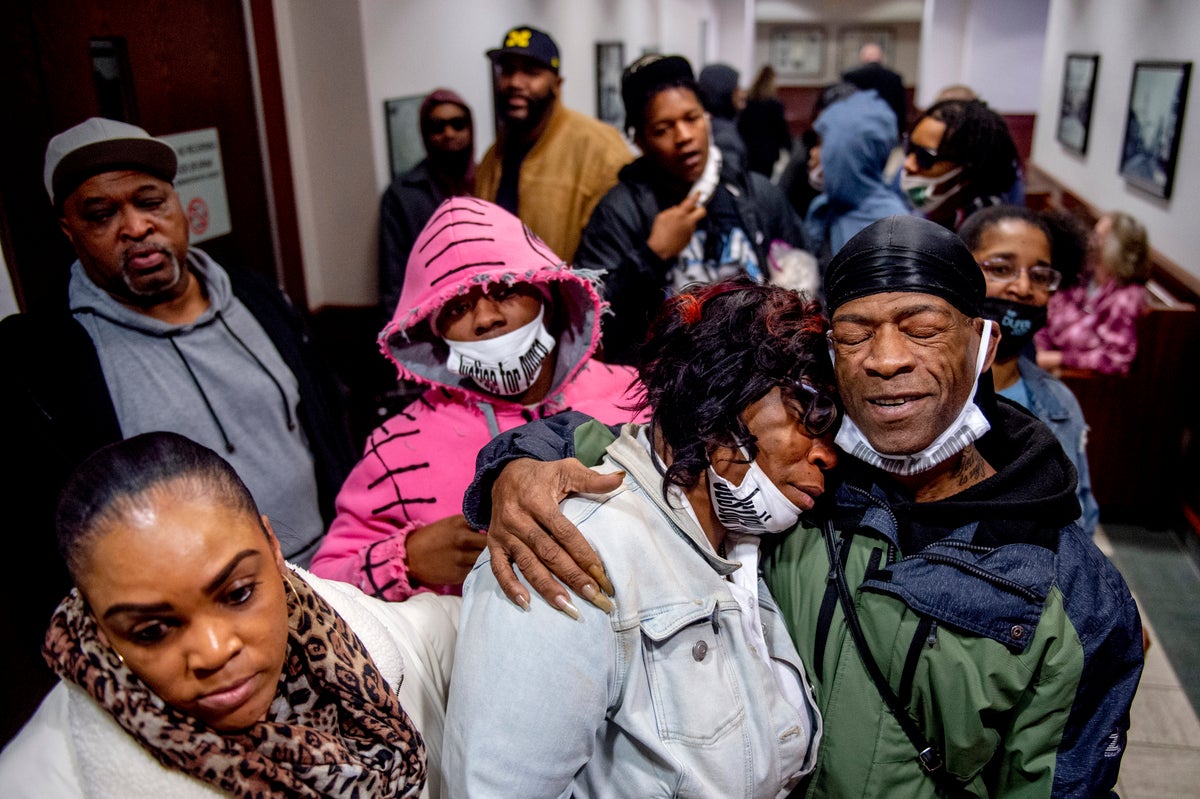 A married couple and their son convicted of first-degree murder in shooting a security guard who demanded the woman's daughter wear a mask while shopping were sentenced to life in prison without parole on Tuesday.
Larry Teague, wife Sharmel Teague and Sharmel Teague's son, Ramonyea Bishop, were sentenced by Genesee Circuit Court Judge Brian Pickell for the shooting death of Calvin Munerlyn on May 1, 2020.
The three were convicted of first-degree murder, a crime that carries a mandatory sentence of life in prison without parole, after a trial that lasted several weeks, The Flint Journal reported.
Munerlyn, 43, was shot at the store just north of downtown Flint shortly after telling Sharmel Teague's daughter to leave because she was not wearing a mask, Genesee County Prosecutor David Leyton said.
Two men later came to the store and shot and killed the security guard, investigators said.
Bishop's sister, Brya Bishop, was charged with tampering with evidence, lying to police and complicity in a crime. She was sentenced to time and probation in November.