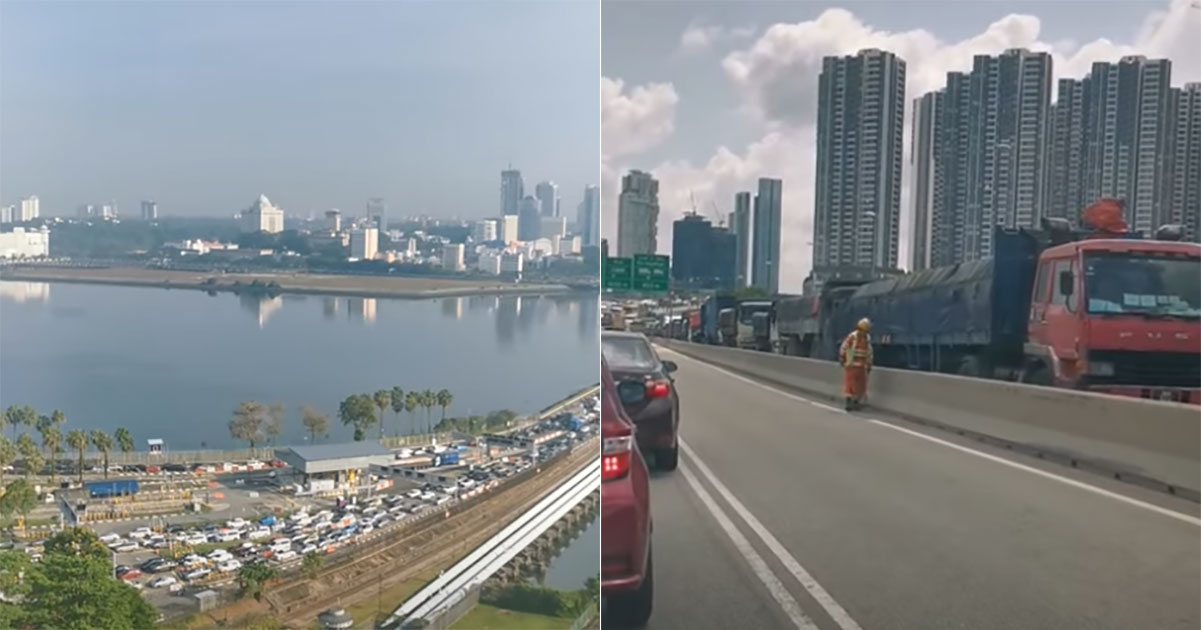 Follow us on Telegram for the latest updates: https://t.me/TBEN
Those going to Johor Bahru this upcoming lunar year period 2023, beware there are long waiting times.
Traffic flow through Woodlands and Tuas checkpoints has returned to pre-Covid-19 levels during peak hours, the Immigration & Checkpoints Authority said.
During the peak of the Lunar New Year in 2019, the average waiting time for travelers departing or arriving by car through the land checkpoints was about three hours.
During the year-end holiday season in 2022, more than 1 million travelers passed through both country checkpoints, with approximately 361,000 travelers passing through each day.
There were several instances of extremely heavy departure traffic on the Bukit Timah Expressway towards Woodlands Checkpoint due to congestion from the Causeway.
ICA expects continued heavy traffic at both land checkpoints with the upcoming Lunar New Year holiday and traffic jams are also expected from Malaysia.
Those wishing to depart for Malaysia by car or bus through the country checkpoints between 16 and 20 January 2023 are advised to allow for additional time for immigration control.
Check the conditions
Motorists are advised to check traffic conditions at the country checkpoints via the Land Transport Authority (LTA) One Motoring website or via the Expressway Monitoring & Advisory System installed along the BKE and Ayer Rajah Expressway.
Motorists can also get updates through ICA's Facebook and Twitter accounts, as well as local radio broadcasts on Money 89.3, Kiss92, One 91.3, Hao 96.3, UFM 100.3.
Motorists are also reminded to avoid queuing as this can cause serious traffic congestion and endanger the safety of other motorists.
She is advised to obey traffic laws, maintain lane discipline and cooperate with officers on the scene.
ICA works closely with the traffic police to ensure road discipline at the critical intersections leading to the land checkpoints.
Do not bring contraband
Travelers should not bring prohibited items such as fireworks, "Pop-Pop", weapons, imitation tobacco products (electronic cigarettes, vaporizers) or controlled items such as "bak kwa", eggs and potted plants, ICA added.
Those bringing in taxable or controlled items, such as tobacco products, must proactively declare them to our agents prior to being screened.
Stick to the "three-quarter tank" rule.
Departing travelers driving Singapore registered cars are reminded to observe the "three-quarter tank" rule.
Violators can be fined up to S$500 or be prosecuted in court.
They are turned back at the checkpoints and are not allowed to continue their journey to Malaysia.
Top photos via here & here