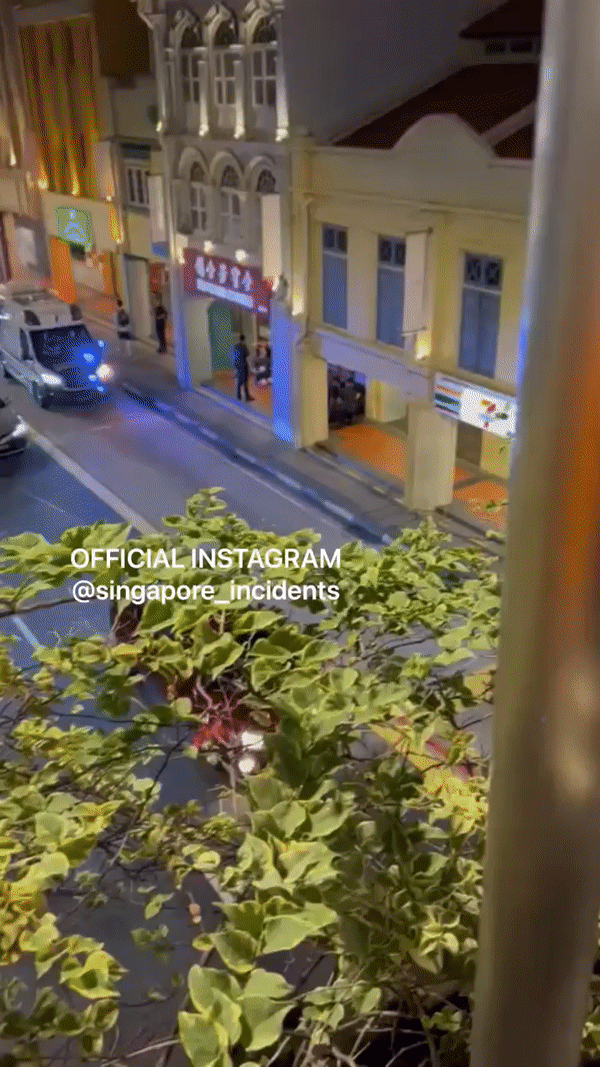 Follow us on Telegram for the latest updates: https://t.me/TBEN
Four men allegedly made a scene in Chinatown on January 20, which ended with the arrest of one of them for obstructing police who arrived to attend the incident.
Shin Min daily news reported that the men were involved in an altercation.
The man who was arrested on the spot is said to have jumped towards the police officers during the investigation.
What happened
The incident happened around 8:30 p.m. outside Kim Poh Hong Goldsmith, near Pickering Street in Chinatown.
The four men were of similar ages, appeared drunk and began arguing when they arrived on the scene, police said Shin Min.
The noise alerted the public and the police were notified.
According to a video that captured the scene after police arrived, two men could be seen kneeling outside the goldsmith shop, while police officers were filmed subduing another person.
Investigations are underway
Police confirmed they received a call for assistance on North Canal Road on the evening of January 20.
When officers arrived on the scene to investigate, one of the four men was unwilling to cooperate and even tried to get into an altercation with the officers, reported Shin Min.
A 23-year-old man was then overpowered by some officers and arrested for interfering with the police in carrying out their duties.
Police have not specified the nationalities of the four men and the investigation is ongoing.
Related Stories
Top image via Singapore Incidents Facebook page.
If you like what you read, follow us on Facebook, Instagram, Twitter and Telegram to get the latest updates.