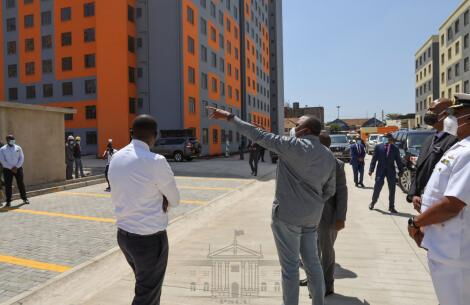 The government has put affordable housing up for sale in Ngara, Nairobi County.
The State Department for Housing and Urban Development is seeking buyers to purchase 546 units of 60 square meters and an additional 260 units of 80 square meters.
Housing will cost Ksh 3.55 million and Ksh 4 million respectively.
President Uhuru Kenyatta visits Nairobi metropolitan housing projects in Nairobi district on Tuesday June 30, 2020
PSCU
In addition, around 300 applicants who missed the first batch of housing units will also have the opportunity to bid for the houses.
The first batch of houses, consisting of three bedrooms of 80 square meters, cost Ksh 3 million.
However, for applicants to be eligible, they would be required to top up their minimum deposits to Ksh 443,750 by Wednesday, January 20.
The State Department also gave applicants the choice of bidding on the houses, waiting for the next project, or requesting a refund.
The Park Road Housing Unit Project, which began in 2019, was the first to be completed under the 500,000 Affordable Housing Project in Nairobi.
Recently, Nairobi Metropolitan Services (NMS) launched plans to build affordable houses in 10 areas of Nairobi as part of the second phase of the Affordable Housing Program.
Areas of focus include Bahati, Maringo, Jericho, Lumumba, Bondeni, Ziwani, Embakasi, California, Kariobangi North and Woodley Estate.
According to NMS, the project aims to combat urban decline, improve the quality of the built environment, increase the housing stock, promote optimal land use and improve the quality of socio-economic life of residents. from Nairobi.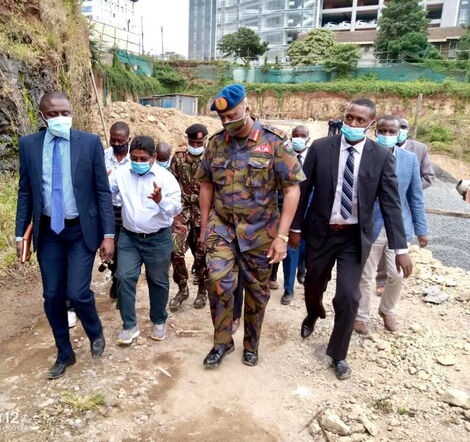 Nairobi Metropolitan Service General Manager Mohammed Badi (Blue Berret), pictured at a construction site in Parklands, Nairobi. July 13, 2020.
Facebook