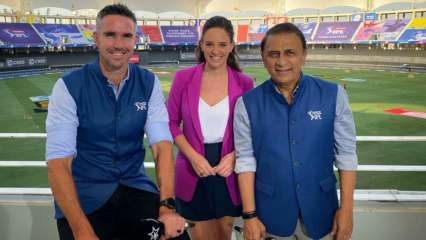 One of the white ball's most prolific hitters during his playing days, Kevin Pietersen takes us through his daily routine while commenting for IPL 2020 in Dubai.
Via the Betway cricket betting platform
The thirteenth edition of the Indian Premier League (IPL) kicked off recently in Dubai as the Mumbai Indians successfully defended their title. It was the fifth IPL Championship title for the Mumbai-based franchise, making them the first team in league history to achieve that feat.
Due to the current pandemic situation, this year's IPL was moved to the United Arab Emirates and held after a delay of nearly seven months. The tournament lasted 53 days with 60 matches being staged at three different venues – Sharjah, Abu Dhabi and Dubai.
What is unique about this year's IPL is that the matches were played behind closed doors, with no spectators in the stadium, with the players, all support staff and the commentary team mandated to stay in a bio bubble for the duration of the tournament.
Many players have recognized that it is difficult to be in a bio bubble for such a long time. Kevin Pietersen, who was once the linchpin of England's batting lineup in any format, has released a video in which he takes viewers through his daily routine as a member of the broadcast team for the 'IPL 2020.
Pietersen spoke about how it feels to be in the bio bubble, about his daily routine, including his fitness activities, and how he keeps himself busy at the hotel. He also shared behind-the-scenes footage from his work as a broadcaster, including reporting and live commentary during games.
The video was shot during one of his between-match stays in Dubai. At the start of the video, Kevin informed that everyone, including players and commentators, must stay in the bio bubble and can only meet with each other. None of them are allowed to leave the hotel without being part of this bubble.
Kevin informed that he woke up around 8 or 9 a.m. and did some fitness activities, including a bike ride after sipping a cup of coffee and catching up on social media. He also informed that each of them had to have daily nasal tests to make sure they were free from COVID-19 infection.
Around 2:30 p.m., Kevin sees his work device assembled, including the accreditation card, microphones and headphones, among others. In the next shot, Kevin is seen making a field report, wearing the broadcaster's uniform with his white mask on. He also shared images of himself making LIVE comments in the comments box with his colleagues.
In the last part of the video, Kevin can be seen completing his match duties and returning to his hotel around 9 or 10 p.m. Kevin ended the video by saying, "I love my time this IPL".
.