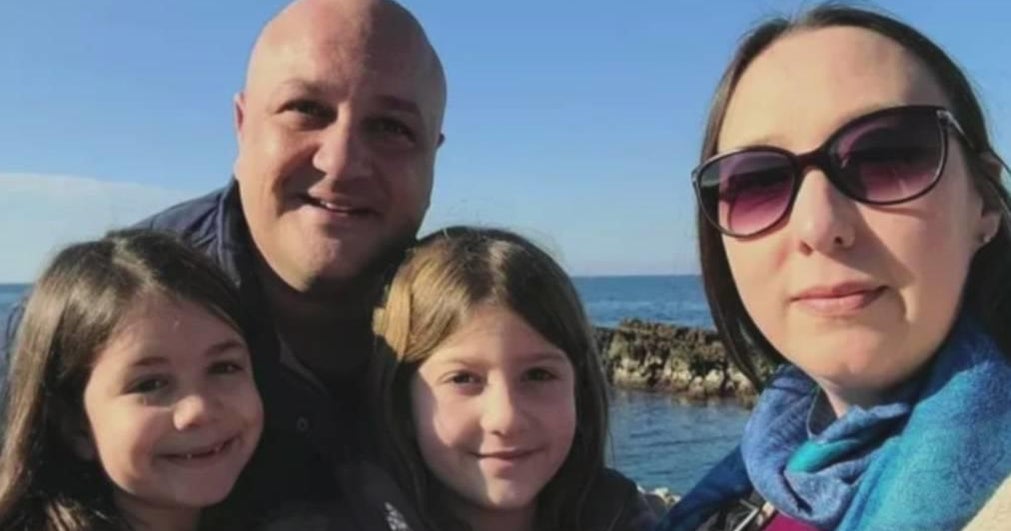 HAZLET, NJ – On Tuesday, a prayer vigil was held for a mother and her young daughter who died in a house fire in New Jersey.
Jacqueline Montanaro ran back to her family's burning house in Hazlet on Friday morning in an attempt to save her 6-year-old daughter, Madelyn. Mother and child died of their injuries.
Montanaro's husband and 8-year-old daughter survived the fire.
Loved ones say Montanaro gave her life to try to save her daughter.
"That was my wife. She was the bravest person I ever knew," said Montanaro's husband, William Montanaro.
A sea of ​​mourners gathered for a candlelight vigil in Veterans Park to show their support.
"My heart breaks for this poor family," said Giovanna Candela, a Hazlet resident.
The fire broke through the home on Brookside Avenue early Friday morning. Montanaro says the fire alarm went off and he went downstairs to find the circuit breaker was on fire.
"It took about 30 to 40 seconds to go from hazy smoke to very thick, dark, black smoke, to the point where I had to fall to the ground and crawl," he said.
He cleared a path for everyone to get out, but once outside, they realized 6-year-old Madelyn was missing.
"I turned around and tried to go back in, and the flames and the smoke were so intense," Montanaro said.
He says his wife, a proud customs and border officer, didn't think twice.
"My wife gave her life to save our daughter because when I went in and I was engulfed in flames and black smoke and told to wait for our first responders, my wife's heart caught up with everything and went back in ," he said. .
As they mourn both their lost lives, he will forever cherish his soulmate and Mady, whom he called his wife's "mini."
"She had such an infectious smile that as soon as she did, everyone in the room was like, Wow, this girl is special," Montanaro said.
Montanaro's father, Joe Autera, urged the crowd to spread love and kindness as his daughter and granddaughter did.
"Make the difference they no longer can," he said.
The family continues to thank the first responders and the community for helping them get through the past few days.
Montanaro says his 8-year-old daughter, who survived the fire, has shown great strength and his only purpose in life is to be there for her.
Viewings are scheduled for Wednesday and Thursday from 4 to 8 p.m. at Holmdel Funeral Home, and funeral services are scheduled for Friday at 10 a.m. at St. Benedict's Church in Holmdel.