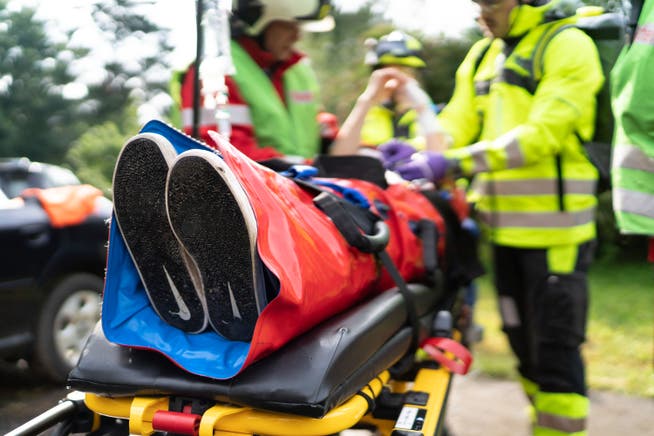 Swiss roads

Accident statistics show: Significantly more dead and seriously injured in the first half of the year
On average, nine people a day had serious accidents on Swiss roads in the first half of the year. The number of deaths has also increased significantly since the beginning of the year, especially among e-bike riders.
In the first six months of the current year, a total of 116 people lost their lives on Swiss roads. This is shown by the half-year statistics on road traffic accidents from the Federal Roads Office (Astra), which were published on Thursday. That is significantly more than in the same period of the previous year. At that time 87 people died. The number of seriously injured people has increased only slightly: The statisticians registered 1746 cases here – in the previous year there were 1709 seriously injured people.
The Astra reports the most significant increase in fatalities among e-bike riders. From January to Julia, 15 people died, in 2021 there were still 9 people. But also among the occupants of cars (37 dead, 2021: 27), motorcyclists (23 dead, 2021: 19), pedestrians (17 dead, 2021: 15), cyclists (9 dead, 2021: 8) and More deaths were registered for scooter riders (1 dead person, 2021: 0).
"Whether and how the changed traffic behavior caused by the corona pandemic has affected the accident situation" cannot be assessed at the moment, writes the Astra. This is only possible when the definitive accident figures for the whole of 2022 are available. That will be the case in spring 2023. (mg)