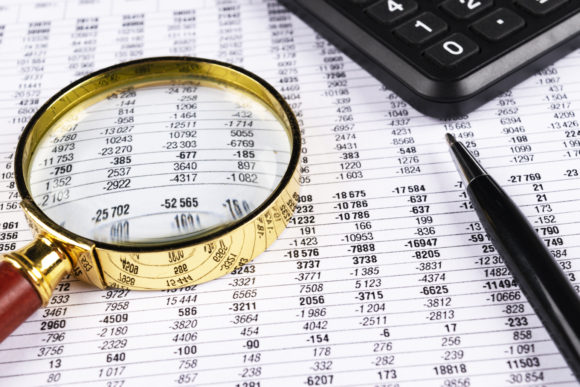 In a year of declining global securities class action filing activity, the number of securities class actions involving accounting allegations increased in 2020 for the third consecutive year.
According to a report by Cornerstone Research, accounting allegations were present in more than 30% of all federal securities class action filings, and accounting cases accounted for 84% of the total settlement amount in 2020.
The report, Filing and Settlement of Accounting Class Actions – 2020 Review and Analysis, found that more than a third of accounting cases filed in 2020 included allegations of incorrect income recognition, nearly double the proportion in 2019.
"Accounting issues remain at the forefront of the largest securities class action settlements, and recent filing trends suggest this is unlikely to change in the near future," commented Laura E Simmons, Senior Advisor and author of the report.
Cases are considered "accounting cases" if they involve allegations related to violations of generally accepted accounting principles (GAAP), violations of other reporting standards, audit violations or weaknesses in controls. internal financial reporting.
Plaintiffs filed 70 securities class actions involving accounting allegations in 2020, up from 67 the year before and the second highest number in the past 10 years. A total of 154 class actions on non-accounting securities were filed in 2020, compared to 177 non-accounting filings in 2019.
There were 38 dispute settlements in 2020, more than the 34 settlements of the previous year, but still less than in the peak years of 2015 to 2017. The number of accounting dispute settlements accounted for almost 50% of all securities class action settlements in 2020.
The total amount of accounting business settlement dollars rose to $ 3.5 billion in 2020, more than triple the total of $ 932 million in 2019. This increase was due to a small number of mega-settlements (valued at $ 100 million or more). The median settlement value of accounting cases was $ 10.8 million, comparable to the median settlement value of $ 10.6 million in 2019.
"The trend of accounting cases against large companies seen in 2019 continued in 2020. The top 10 defending issuers accounted for almost 70% of the market capitalization losses in accounting affairs in 2020," said the author of the report. Frank T. Mascari, Director of Basic Research.
Additional conclusions of the report:
Defendant's business size, deposits: At $ 1.3 billion, the median market capitalization of respondent issuers in 2020 was almost 18% higher than the 2019 median market capitalization of $ 1.1 billion and 56% higher than the 2011-2019 average.
Size of the defendant company, regulations: The median market capitalization of $ 934.1 million in accounting litigation settlements was 41% higher than the average annual median for 2011-2019.
Layoffs: The first year dismissal rate for accounting cases filed in 2020 was 3%, the lowest percentage of current year layoffs in the past 10 years.
Reprocessing: There were 11 accounting files involving restatements of financial statements in 2020, the lowest level in 10 years. In 2020, the proportion of settled accounting cases involving restatements was also the lowest in the past 10 years.
Weaknesses in internal control: There were 25 accounting files containing an allegation, but no announcement, of internal control weaknesses, the highest level since 2015. Of the 19 settlements in 2020 that involved an announcement by the company of a weakness in internal control, 42% also involved reprocessing.
Industry: For the third year in a row, there have been as many or more accounting records and accounting records settlements in the consumer discretionary industry (including biotech, healthcare, and pharmaceutical companies) than any other. industrial sector.
Source: Cornerstone Research
The subjects
Legal proceedings
Interested in Legal proceedings?
Receive automatic alerts for this topic.