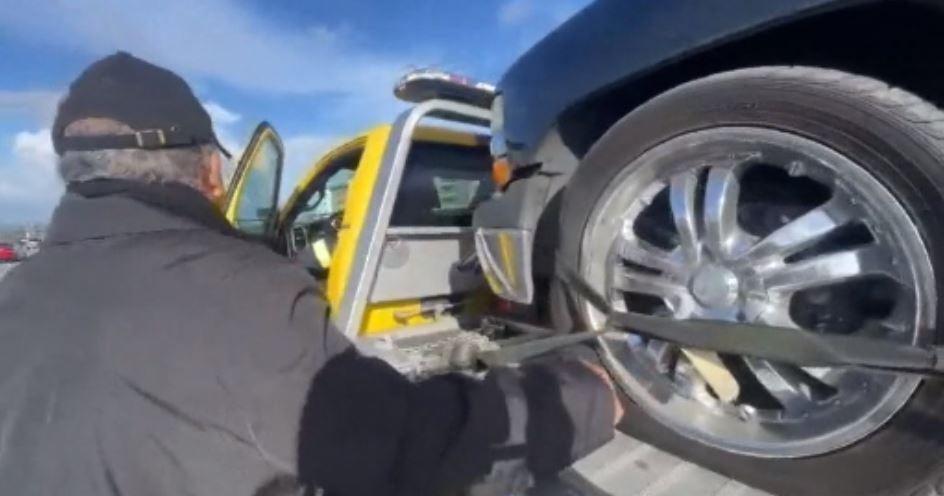 REDWOOD CITY — More and more motorists are on a collision course with potholes in the aftermath of winter's string of atmospheric storms.
The latest victims started their day with a drive down US Highway 101 in Redwood City, until a severe jolt quickly ruined the day.
"It was just, 'Boom, boom!' And then we were like, 'We have to get over it [to the shoulder]," said driver Kyle Murray. "We made it across as safely as possible and called Triple-A."
Both tires on one side of his car were damaged by the pothole. One of its wheels had to be replaced. As many as 20 other drivers met the same fate at the Woodside exit.
We saw Caltrans crews scrambling to plug potholes around the Bay Area.
But that's little comfort to Murray, who is now out hundreds of dollars in repairs.
There is a process for drivers to try to collect compensation from Caltrans. Affected drivers submit their damage claims via this link: https://dot.ca.gov/online-services/submit-damage-claim
Thanks for reading TBEN NEWS.
Create your free account or log in
for more features.