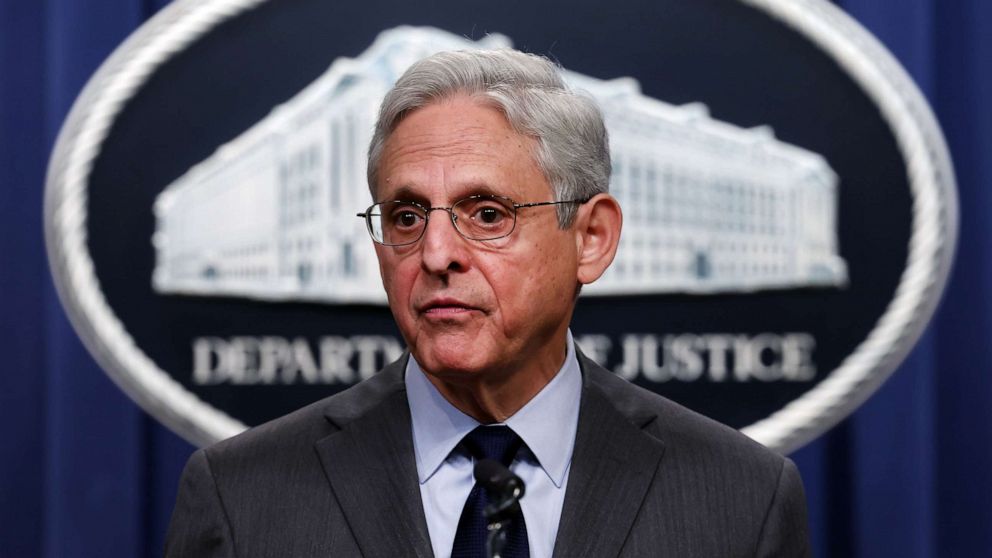 Attorney General Merrick Garland has a statement scheduled for Thursday afternoon and is expected to address the issue of classified Biden documents.
The Justice Department said he would speak at 1:15 p.m. ET.
The development comes after the White House revealed on Thursday morning that more classified documents had been found at President Joe Biden's home in Wilmington, in addition to those discovered in his personal office in Washington, D.C.
Garland had tasked U.S. Attorney for the Northern District of Illinois, John Lausch, with conducting an assessment of the incident, according to sources familiar with the case.
Congressional Republicans have called on Garland to appoint special counsel in the Biden case, as they did with regard to the classified documents found at former President Donald Trump's Mar-a-Lago residence.
Lawyers for President Biden also found classified documents from 2013 to 2016 in his office at the Penn Biden Center — a Washington think tank — in November.
Asked about the latest document disclosure Thursday morning, Biden said: "The Justice Department was immediate — as done, the Justice Department was immediately notified and the attorneys arranged for the Justice Department to take possession of the documents.
"So you're going to see, we're going to see this all unfold," he said.
This is an evolving story. Check back later for updates.