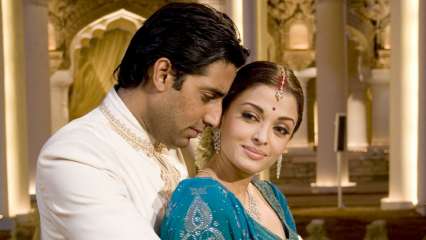 On January 12, Abhishek Bachchan and Aishwarya Rai Bachchan play the lead role Guru scored 14 years after its release. The film directed by Mani Ratnam was declared a super hit at the box office and was praised for its performances by the actors. As Guru After 14 years, Aishwarya took a trip down memory lane and shared some photos from the movie's New York premiere. In the photo collage, the actor is seen with Mani and Abhishek.
At the premiere, the beautiful Aishwarya was seen wearing a blue silk saree with matching blouse and dangling earrings. While Abhishek dressed in black and always looked stylish. Mani Ratnam wore a white shirt and beige sweater with a dark green blazer suit.
Aishwarya captioned her post, saying: "That day … 14 years old … GURU FOREVER …"
Look at the photo below:
Earlier during an interaction, Abhishek had revealed that it was right after the premiere of Guru in New York, he asked Aishwarya about the wedding. AB shared, "I was shooting in New York for a movie. And, I used to stand on the balcony of my hotel room and wish, 'Someday it wouldn't be good if I' was with her, married. Years later we were there for the premiere of Guru. After the premiere, we were back at the hotel. So I took her to the same balcony and asked her to marry me. "
Meanwhile, Amitabh Bachchan also praised Abhishek's performance in Guru tweeting, "yes indeed .. a fantastic movie and Abhishek was wonderful."
Guru released in 2007 and also played Mithun Chakraborty, R Madhavan and Vidya Balan in key roles.
.