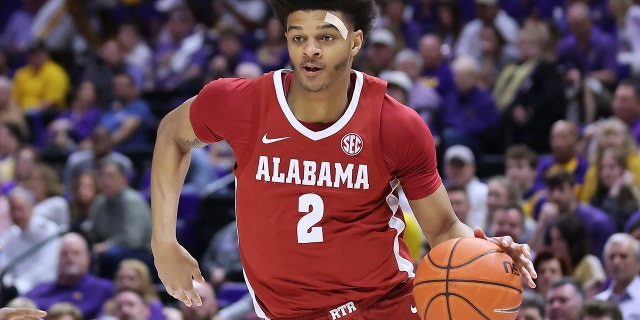 Alabama male basketball player Darius Miles was among those charged with capital murder in the shooting death of a 23-year-old woman near Bryant-Denny Stadium.
Miles, 21, and Michael Lynn Davis, 20, were charged in the death of Jamea Jonae Harris in an early Sunday morning shooting spree that took place just steps from the football stadium in Tuscaloosa, according to WBRC-TV.
CLICK HERE FOR MORE SPORTS REPORT ON TBEN.COM
Authorities were dispatched to the area around 1:45 a.m., and the driver of a vehicle told officers the suspects fired shots at his car, killing Harris, the agency said. The driver told officers he shot back and thought he had hit one of the suspects.
The station reported that one of the suspects suffered non-life-threatening injuries.
Officials said it appeared the shooting was the result of a petty altercation between the suspects and the victims.
Miles was fired from the men's basketball team after it was revealed he was allegedly involved in the shooting. Earlier Saturday, he was out for the rest of the season due to an ankle injury.
GEORGIA FOOTBALL PLAYER DEVIN WILLOCK, CHANDLER LECROY STAFF KILLED IN CAR ACCIDENT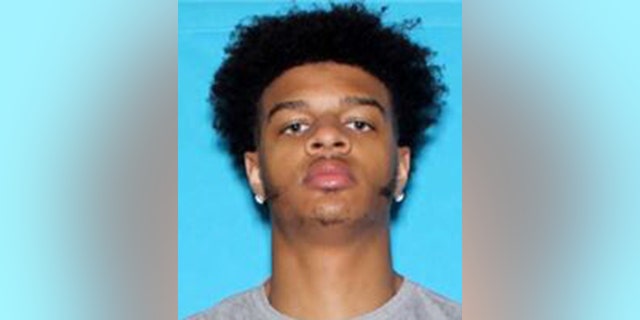 "The University of Alabama's highest priority is the safety and well-being of the campus community," the school said. "We are saddened by the incident that occurred near campus last night and extend our deepest condolences to the victim's family and friends."
"We are grateful for the prompt and thorough response from law enforcement and emergency response teams, and we will continue to fully support the ongoing investigation. We were made aware of the recent indictment against student-athlete Darius Miles; he has been removed from campus and is no longer a member of the Alabama men's basketball team."
According to AL.com, he appeared to be crying and talking to someone outside the Tuscaloosa County Jail.
"I love you," you hear him say. "I love you more than you can imagine."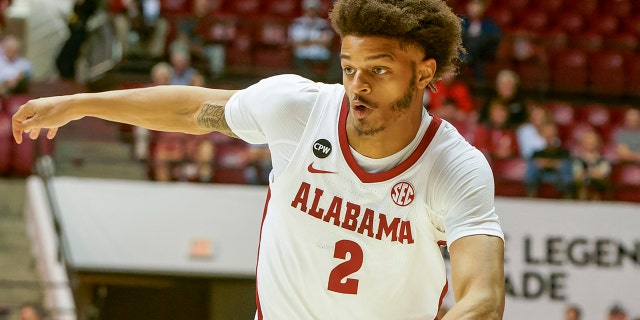 CLICK HERE TO GET THE TBEN NEWS APP
Miles was with the team for Alabama's 106-66 victory over LSU earlier Saturday.