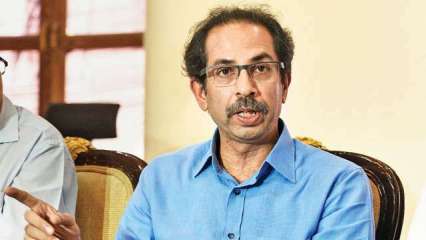 Maharashtra Chief Minister Uddhav Thackeray announced on Sunday that all political, religious and social gatherings would be banned in the state from Monday, amid rising cases of COVID-19.
In a televised speech, Thackeray also said political unrest will not be allowed for the next few days as it draws a crowd. "The pandemic is raising its head in the state, but whether it is another wave or not, it will be known in eight to fifteen days," he said.
The move comes at a time when Maharashtra is once again witnessing an increase in the number of COVID-19 cases. Six districts – Ratnagiri, Beed, Sindhudurg, Raigad, Satara and Amravati – have seen a noticeable increase in average daily deaths.
Maharashtra's chief minister added that lockdown may not be the solution to COVID-19, but it is the only option to break the cycle of the virus.
A weeklong lockdown has already been announced in Amravati, one of Maharashtra's worst affected districts, which will go into effect from Monday. The Pune district administration has also closed schools and coaching centers until February 28 due to the increase in coronavirus cases.
Uddhav Thackeray said appropriate behavior in COVID is a must and those who break the rules will be punished.
According to him, a face mask is the only " shield " in the war against the coronavirus epidemic. "Wear a mask, maintain discipline and observe social distancing to avoid a lockdown," he said.
He asked people to follow work from home and postpone their working hours so that there are no crowds in public places.
On Sunday, the Center ordered states to increase surveillance and conduct more COVID-19 RT-PCR tests. India in particular has witnessed an increase in COVID-19 cases in recent days and the total number of active cases increased to 1,45,634 on Sunday.
Maharashtra, which is also India's worst COVID-19 affected state, reported 6,281 new confirmed cases on Saturday. There are now 48,439 active COVID-19 patients in the state. It also recorded a total of 1992,530 recoveries.
.