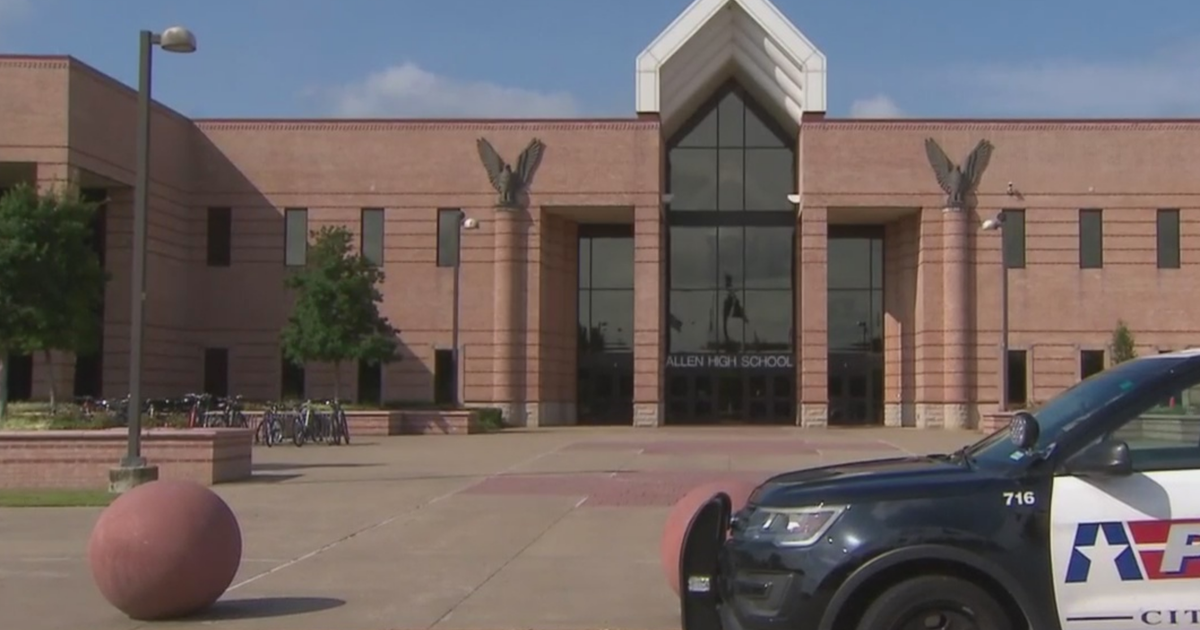 ALLEN, Texas (TBEN) – He is one of the top high school football players in the country.
But the parents of Mike Hawkins Jr. say his days at Allen High School are over after a racist message was painted on the family's house.
Allen High School is a football powerhouse, loved by the entire town. Hawkins is the star quarterback.
Why his family would become the target of a racist attack is as baffling as it is disturbing.
He is one of the top three high school quarterbacks in the state and has already been recruited by schools such as Alabama and OU.
Hawkins and fans of the Allen High School Eagles should be excited about his final season.
But his family plans to move out of Allen after what happened on December 28.
"No child should have to go through this," said Mike Hawkins Sr. "No family should be going through this, black or white. It just shouldn't be happening."
Mike Sr. said someone spray-painted the words "we don't need you in Allen" on his garage, followed by a racial slur.
"We haven't found out who did it yet, but I hope so."
Mike Sr., who is black, says he has both his biracial sons, Mike Jr. and Malik, another member of the football team, dropped out of Allen High School.
"This isn't about football," Mike Sr. said. "This is about the safety of my family."
Parents of Allen High School players provide support.
"It makes me feel terrible," said Collins Ngwashi. "I mean, these are our children. We should support them. It doesn't matter the color or the race, we are all together, we are all one."
Allen ISD released a statement stating in part:
"We are saddened to learn that a family's home was vandalized with hate speech. Any form of hate speech, wherever or however it occurs, goes against the core beliefs of our school district, and has no place in our community. "
But Mike Sr. says what happened to his family wasn't the first time they witnessed insults at football games or received racist messages.
"It could be someone who is upset," he said. "You know the Allen fans are passionate about their football. But this is high school, these are kids, no one should be the subject of racial slurs, vandalism or hatred of any kind."
Mike Sr. says he has not yet decided where his family will move to.