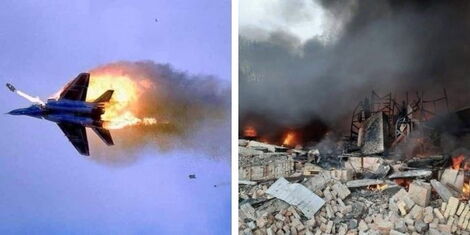 Kenya's Ambassador to the United Nations, Martin Kimani, has called on European countries to militarize their responses to wars, especially Russia's invasion of Ukraine.
In a statement released at the United Nations Security Council (UNSC) meeting on Friday, July 29, the diplomat noted that the militarization of interventions poses a greater threat to world peace.
He explained that the majority of countries formed alliances to compete against each other.
Kimani explained that the move would adversely affect countries in Africa that have been experiencing economic turmoil since the war in Ukraine began.
A collage of the ongoing war between Russia and Ukraine.
File
"The European security order is in ruins. It has been replaced by military-political alliances that are preparing for war and trying to deter and contain each other. The current situation in Europe poses a serious threat to international peace and safety.
"The major power alliances and their power projections endanger the stability of the Korean Peninsula and the South China Sea, to name just two potential hotbeds. The escalation of current competition and rivalry could easily escalate into a conflict that will wreak havoc on global economy, and lead to the proxy wars of the Cold War," the statement read in part.
The Kenyan representative added that the competition led to the weaponization of technology.
"There is now an equal, if not greater, opportunity for advanced technologies, such as artificial intelligence, to lead to even more destructive wars, rather than being engines for shared prosperity," Kimani lamented.
To that end, he urged the UNSG to come up with interventions that would end unnecessary competition and stabilize a majority of countries.
In addition, he called on foreign countries to help African governments explore their potential in industrialization, especially in agricultural production.
"If the great powers want to make their case for Africa, they must start working with us to achieve fertilizer independence and gains in our agricultural productivity," he added.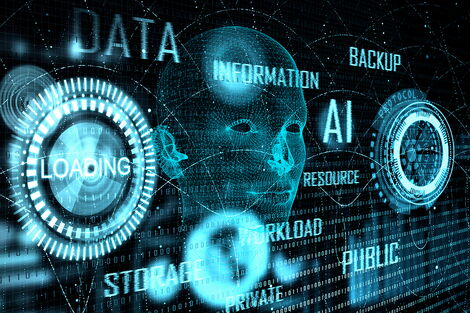 Technology continues to evolve over time.
File
weapon Ukraine Russia