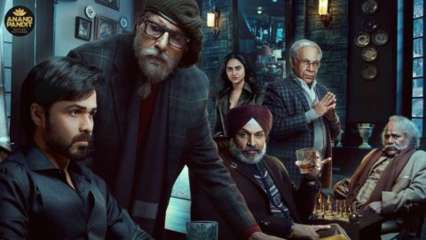 Emraan Hashmi, Tuesday, surprised his fans by sharing the poster of his next film " Chehre ", also with Amitabh Bachchan. Along with the brand new poster, Emraan also shared the movie's release date. "Chehre" is set to hit theaters on April 30.
The poster for "Chehre" shows Amitabh and Emraan with their play faces, trying to solve a mystery. Around them are Krystle D'Souza, Annu Kapoor, Drithiman Chatterjee and Raghubir Yadav.
However, what caught our attention was that Rhea Chakraborty was apparently missing from the poster as well as the announcement. "Chehre", directed by Rumi Jaafry, is also said to have played Rhea Chakraborty. Rhea also shared her first look at the film in July 2019, a year before she was embroiled in the controversy surrounding the death of her boyfriend, Sushant Singh Rajput.
View the poster here.
Separately, 'Chehre' director Rumi has spoken out in favor of Rhea often and has said he even plans to make a movie with Rhea and Sushant before his death in June.
In a previous interview, Rumi had said, "She was withdrawn and silent. Didn't talk much. I can't blame her after what she went through. Let the heat and dust calm down. I'm sure Rhea will have it. a lot to say. "
In another interview with Mid-Day, he said: "I am convinced that she will go through this phase. Everyone will advise you to be courageous, but only the one who goes through. [the ordeal] knows how difficult it is. Time is the best healer; over time she will be fine. She is a talented artist and will be ready to bounce back. "
.