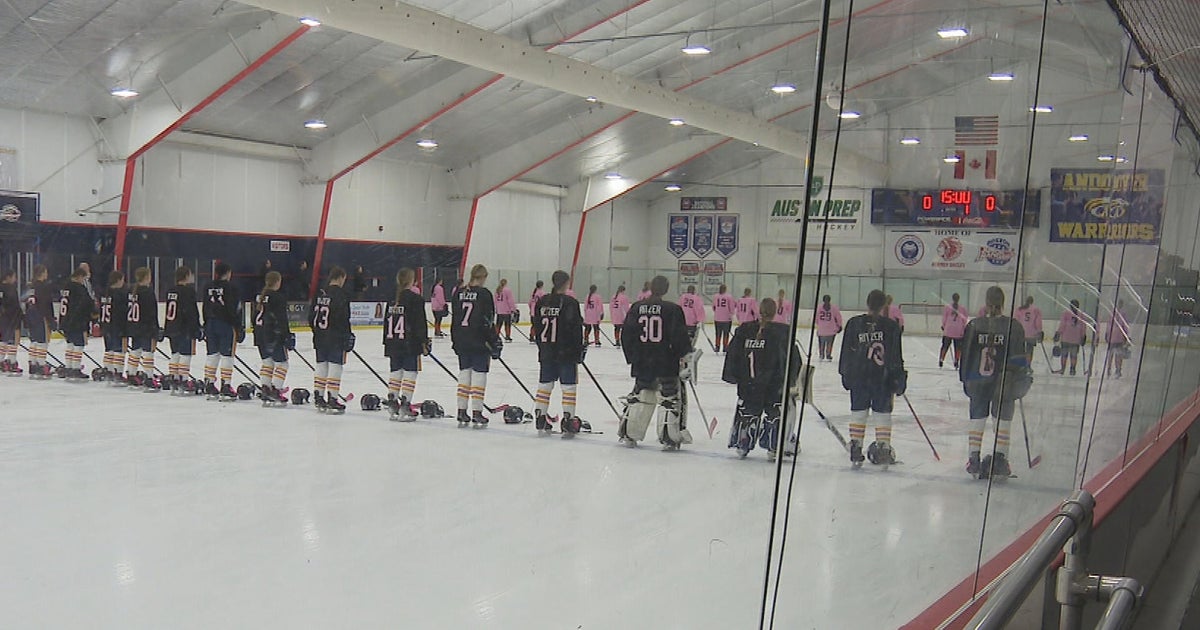 ANDOVER – When the Andover and Danvers ice hockey teams took to the ice Thursday night, the girls wore pink laces on their skates, pink paint on their faces and Ritzer pride on their backs. Small details Colleen Ritzer would love.
"The little things. She didn't need much to enjoy life," her mother Peggie Ritzer said with a smile.
The fundraising game supports a scholarship in honor of beloved Danvers High math teacher who was murdered near her classroom ten years ago. Colleen's bright, beautiful, sweet mind was stolen. But kindness and good deeds in her name never stopped.
"Colleen is a really good role model. Her legacy is kindness and compassion. These girls embody that," says Andover parent Barbie Higgins.
Since the exchange was created a decade ago, the Ritzers have raised more than $440,000. That money, in Colleen's name, has helped nearly 90 students become teachers themselves.
"Looking at the applications, we're looking for people who want to be teachers like Colleen," Peggie said proudly.
The generosity has made such a difference, as has Colleen.
"I actually went to Assumption for two years where Colleen went. Then I switched to Endicott. It helped me get through college. I still think about her every day when I teach. I now teach first grade, in Beverly. She had an amazing impact on so many people," said Kristen McCarthy, who starred in the game as a former student of Danvers, was a recipient of the scholarship, and now coaches.
They will never forget these two cities, where Colleen came from and where she taught. And that means everything to the Ritzers.
"She was an amazing person. I'm glad to see people remember her and continue the way she lived," said Colleen's father, Tom Ritzer.