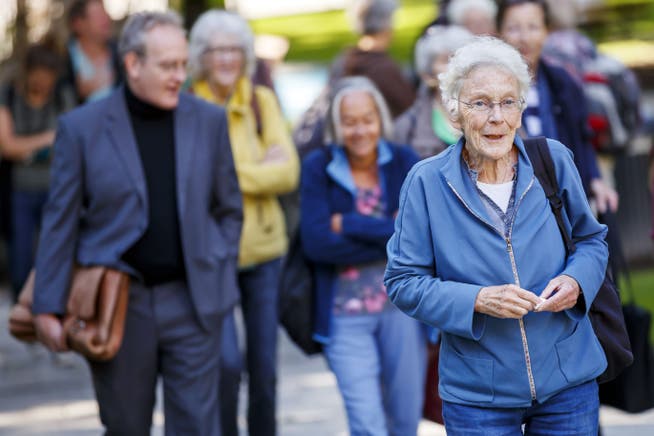 activist

Prix ​​Courage: Lifetime Award goes to refugee helper Anni Lanz
The refugee helper and human rights activist Anni Lanz is honored with the Lifetime Award by the "Observer". The Basel native has been helping people on the run for 40 years.
The Prix Courage Lifetime Award 2022 for special services to society goes to the human rights activist Anni Lanz. This was announced by the "Observer" on Friday. Lanz has been helping people fleeing for more than four decades. The "Observer" editorial team wants to honor the Basel woman's "tireless commitment to humanity, justice and solidarity" with the award.
Since the 1980s, Lanz has accommodated over a hundred people in her three-room apartment in Basel and also hid rejected people, wrote appeals or made prison visits. Lanz has already received several awards for this. In 2004 she received an honorary doctorate from the University of Basel, in 2005 she was one of five Swiss women nominated for the Nobel Peace Prize in the "1000 Peace Women" project, and in 2007 she received the Fischhof Prize from the Foundation against Racism and Anti-Semitism and the Society for Minorities in the Switzerland.
Convicted of smuggling
Because of her commitment, Anni Lanz also had to deal with the judiciary. Most recently, the 77-year-old was sentenced to a fine of 800 francs or five days in prison by a Valais district court for smuggling. As a result, the cantonal court backed the decision in 2018. And the Federal Supreme Court finally rejected the refugee helper's appeal two years ago.
Aileen Lakatos, Meinrad Furrer, Natallia Hersche, Gabriella Hagger and Daniel Juzi were nominated for the Prix Courage main prize, which is worth CHF 15,000. Half of the awards are decided by a jury headed by the Aargau government councilor Susanne Hochuli. The audience makes the other half of the decision. This year's award ceremony is scheduled for October 28th. (WAP/SAT)