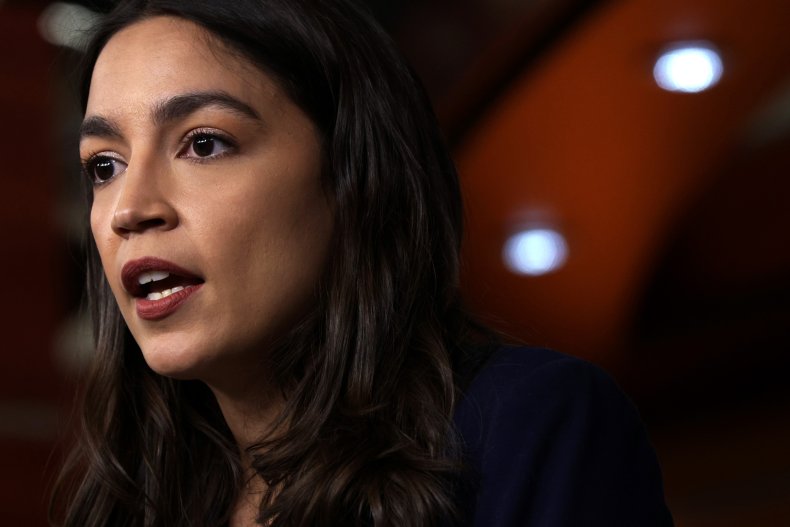 Representative Alexandria Ocasio-Cortez, a New York Democrat, called out her House colleague Lauren Boebert, a Colorado Republican, on Sunday for her anti-LGBTQ rhetoric in the aftermath of the Club Q shooting in Colorado.
A mass shooting broke out just before midnight Saturday at Colorado Springs LGBTQ nightclub, killing five people and injuring 18. Police have since taken into custody the 22-year-old suspect, Anderson Lee Aldrich. While motives for the attack have not yet been confirmed by law enforcement, the choice to target a gay club has many concerned about homophobic vitriol leading to violence against the LGBTQ community.
Boebert, who represents Colorado's 3rd Congressional District, took to Twitter Sunday morning to express her dismay at the shooting and share her condolences for the victims and their loved ones.
"The news from Colorado Springs is absolutely appalling," Boebert tweeted. "This morning the victims and their families are in my prayers. This lawless violence must end soon."
In response to the congressman's tweet, Ocasio-Cortez, an outspoken progressive, mocked her GOP colleague for spreading "anti-LGBT+ hate rhetoric" and opposing meaningful gun control laws.
"[Lauren Boebert] you have been instrumental in pushing anti-LGBT+ hate rhetoric and anti-trans lies as you spent your time in Congress blocking even the most common sense gun safety laws," Ocasio-Cortez wrote in a tweet "You don't get to 'thoughts and prayers' to get out of here. Look within and change."
News week contacted Boebert's office for comment.
This is a developing story and will be updated.