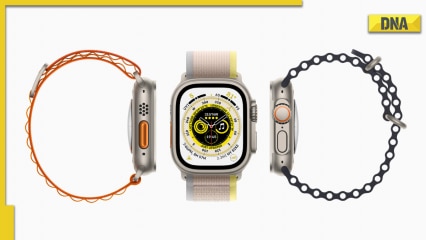 Apple launched the Watch Ultra along with Apple Watch Series 8 at the Far Out event last September. The rugged Apple Watch Ultra is a unique device in Apple's portfolio, and the tech giant plans to use a micro-LED display for its successor. According to the latest tips, Apple is now relying on LG to provide a micro-LED display for the next Apple Watch Ultra.
According to a report from 9to5Mac, noted display analyst Ross Young believes Apple has begun building a small micro-LED screen production line in anticipation of Apple's departure from OLED.
"We published in our November Capex report that LGD is building a small line of microLED backplanes for the Apple Watch. Production will not begin until 2H'24. It is this small line that will likely assemble Apple's microLEDs for launch of '25 Apple won't do the full process," Young tweeted.
In addition, according to the report, Apple Watch is expected to transition to next-generation display technology in 2025. This will also be relevant to Apple's plans to produce its own displays for the Apple Watch and iPhone in-house.
Meanwhile, Apple is reportedly working on 11.1-inch and 13-inch OLED iPad Pro models that will launch in the first quarter of 2024. With larger 11.1-inch and 13-inch screen sizes planned for the OLED iPad Pro models, devices may come with slimmed-down bezels.
Apple currently sells two iPad Pro models, a 12.9-inch mini-LED iPad Pro and an 11-inch iPad Pro with a traditional LCD screen, as mini-LED is still reserved for the more expensive iPad Pro model. (with input from IANS)