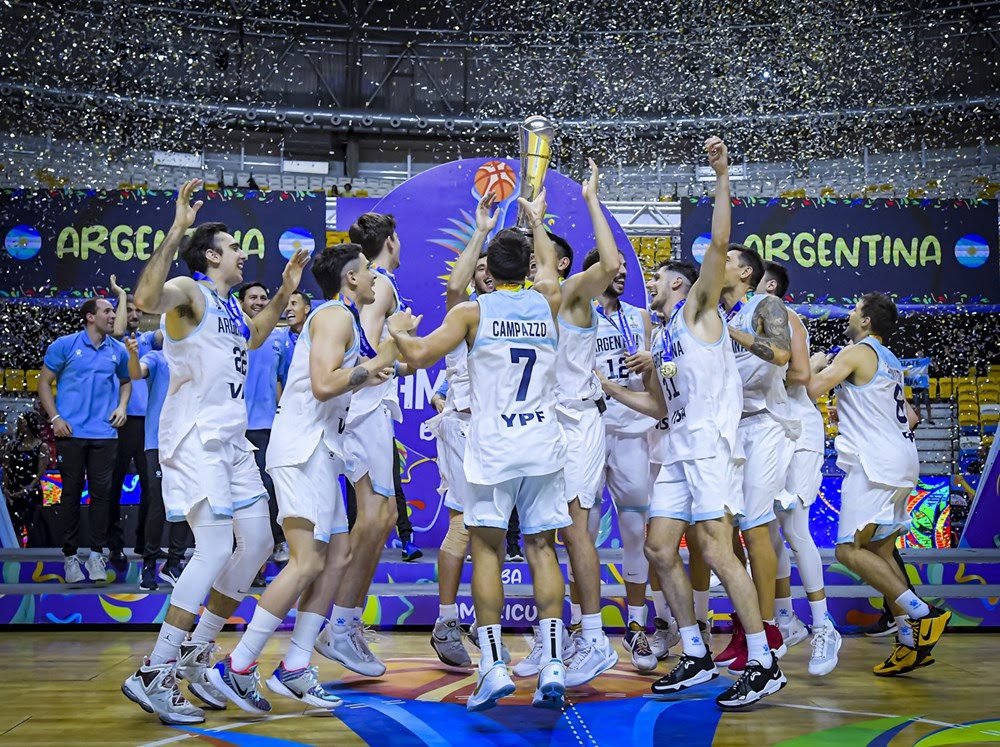 Argentina defeated Brazil 75-73 to win the 2022 FIBA ​​AmeriCup with a perfect 6-0 record in the tournament.
Argentina took a 14-4 lead, led by a whopping 15 points in the second quarter, and finished with 10 points at the end of the half.
Still, Brazil came out strong in the third quarter and won the second half, but came up two short.
Gabriel Deck led all scorers by 20 points on 42.9 percent shooting from the field and 60 percent from a 3-point range and was named TCL Player of the Game.
Deck also earned tournament MVP honors, averaging 21.2 points, 1.5 assists, and 5.8 rebounds.
🇦🇷 Argentina wins AmeriCup gold!

Their first #AmeriCup Championship win since 2011! 🙌🏀 pic.twitter.com/O0DoO9yjZp

— FIBA ​​AmeriCup (@AmeriCup) September 12, 2022
"Extremely proud of our boys. I think they did a great job, but for that I want to congratulate Brazil and its players and coaches. I think they also did a great tournament," said Argentine head coach Pablo Prigioni. "I think luck decides sometimes, so congratulations to Brazil for a great tournament and a great Final."
It is the third time in four AmeriCup meetings that Argentina has won the best of Brazil and their 11th AmeriCup in a row.
"Our guys did a great job making the first, second and third attempts defensively. We spoke before the match that they [Brazil] will give us a chance at some point. We didn't know if it would be early in the game, in the middle of the game, or at the end of the game. It was probably early. It helps us take the lead and manage the game. But we knew they would bounce back. We talked about being ready for that blow. I think we absorbed it and in the end we have more patience, more calm."
Argentina's victory came the day after former Argentine star Manu Ginobili was inducted into the Naismith Basketball Hall of Fame.
Ginobili won the FIBA ​​AmeriCup MVP in 2001.