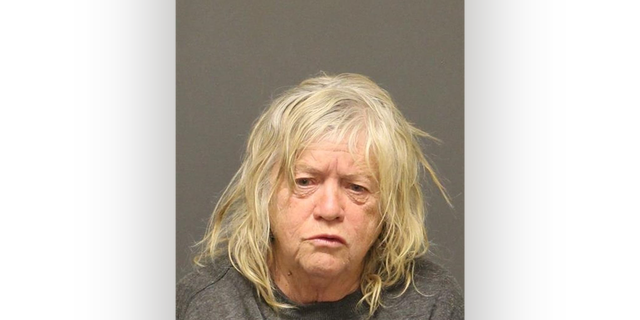 An Arizona woman is facing 43 animal cruelty charges after complaints of pet hoarding in two different homes led police to discover the homes were covered in urine, feces and garbage, police said.
The Mohave County Sheriff's Office Animal Enforcement Division investigated animal hoarding at two different residences in Dolan Springs, both of which were used by 77-year-old Betty Lynn Fuchsel.
The department also received complaints that the animals were running free and attacking livestock in the area.
MISSING ATHENA BROWNFIELD: ARIZONA AUTHORITIES ARRESTED 2ND CARE PROVIDER IN OKLAHOMA TODDLER'S DISAPPEARANCE
The sheriff's office said in a press release that Fuchsel received several citations for the violations and failed to appear in court or comply, ultimately leading to her being taken into custody on Jan. 11.
After her arrest, the sheriff's office obtained and executed search warrants for both of Fuchsel's residences.
When deputies entered both premises, they reported finding the floors covered in feces, garbage and urine.
ROCK CLIMBER IN ARIZONA SPIRED 60 FEET UP AFTER LEG STUCK IN ROCK CRACK
According to police, several dogs were locked inside the home and in vehicles on the property with no access to food or water.
In all, the sheriff's office confiscated 43 dogs, which were emaciated and in various stages of neglect.
CLICK HERE TO GET THE TBEN NEWS APP
Many dogs were taken to urgent veterinary care, while all animals were transferred to the Mohave County Animal Shelter.
Fuchsel was charged with 43 counts of animal cruelty.