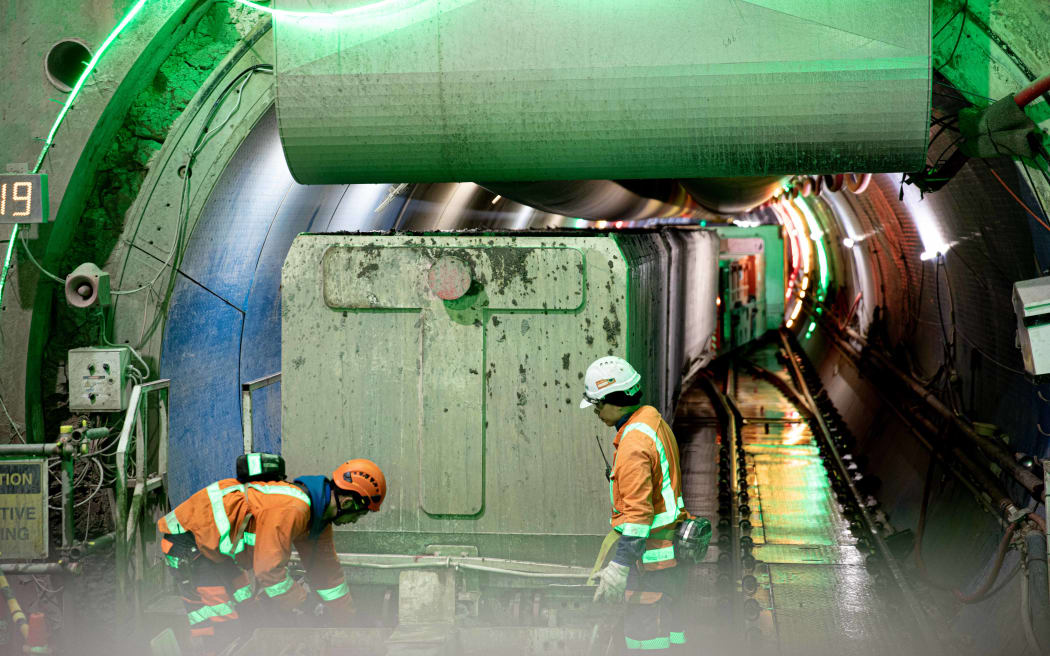 The growing population of Tāmaki Makaurau is putting pressure on the city's wastewater network.
When it rains heavily, sewage overflows into storm drains and into the sea, often making it unsafe to swim on Auckland's beaches after a downpour.
Watercare's wastewater tunnel – known as the Central Interceptor – aims to reduce those overflows by 80 percent.
The 15 km pipeline is being dug by a drill, creating a tunnel about 4.5 meters in diameter – about as high as a giraffe and as wide as four rhinoceroses.
The tunnel boring machine started its journey in Māngere in September 2021. It has traveled 2.5 km and is currently 25 meters underground.
The hallway runs from Mangere all the way to Gray Lynn. At the moment the biggest task is to pass under the harbor, 15 meters below the seabed.
Program director Shane Cunis says there is a potential risk of flooding if water seeps through the cutting head, so detailed work on the machine beforehand was crucial.
But should something go wrong, the TPM is equipped with two safety rooms that can accommodate 40 people for up to 24 hours.
It takes about three months to tunnel under the harbor, excavating 16 meters per day.
There are dozens of different nationalities on the team, many workers have traveled from Italy and brought their patron saint of mining Saint Barbara with them.
Tunnel manager Michele Petris is one of them. In total, more than 500 people are involved in the project.
Petris said that after the soil is delivered at the end of the TBM, it will then be transported on trucks and taken to the nearby island of Puketutu to convert a former quarry into a park for locals.
The machine is expected to land in Hillsborough in December.