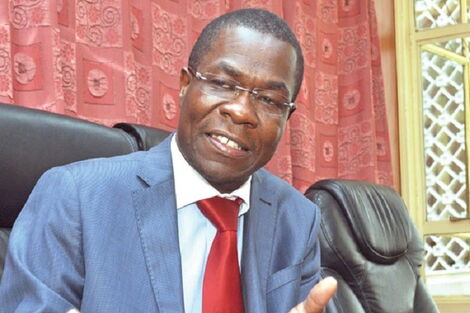 Azimio MPs led by Ugunja lawmaker Opiyo Wandayi have protested the decision of TBEN Electoral and Boundaries Commission (IEBC) to sanction its Deputy Chief Executive Officer.
MPs gave the electoral committee a 48-hour ultimatum on Wednesday, Sept. 21 to revoke the decision to ban Deputy CEO Ruth Kulundu or face unspecified actions.
"We are aware that Chebukati and his two fellow commissioners have started what we might call immature border demarcation a few days before their final departure, so the question we are asking is, what's the hype?
Ugunja MP Opiyo Wandayi.
File
And yet we have five years until the next election, you can't wait for other commissioners to come and replace them," said Opiyo.
The deputy CEO was sanctioned in a crackdown on high-ranking election commissions alleged to have aided the operations of four commissioners who rejected Wafula Chebukati's statement of the presidential results.
The jitters in Azimio come after IEBC chief executive Marjan Hussein Marjan allegedly wrote to the deputy CEO accusing him of gross misconduct.
Wandayi, who is led by the ODM party for the majority post in the National Assembly, was flanked by nominated MP Sabina Chege, and Nairobi women's representative Esther Passaris who accused the Chebukati-led body of harassing hardworking officers against the law. to fall.
The MPs addressed journalists during their introduction at Safari Park Hotel, Nairobi, where they accused Chebukati of creating confusion and intimidating staff.
Nairobi's female representative, Esther Passaris, criticized President Ruto, claiming he was on a witch hunt, but pledged to serve all TBEN and respect the constitution.
"We disagree with everything the IEBC and the Supreme Court have done. The 8 million TBEN who did not vote were because they did not trust the IEBC," she stated.
Furthermore, Wandayi asked IEBC Chebukati, Commissioners Abdi Guliye and Boya Molu to go home and not confuse the committee and threaten them with unspecified action.
"In the next few days, Chebukati, Guliye and Molu will go home and… if you dare to refuse to go home, the people of Kenya will take you home," Wandayi said.
The outraged lawmakers argued that Chebukati acted in total disregard for the law and harassed officers who were diligently carrying out their duties.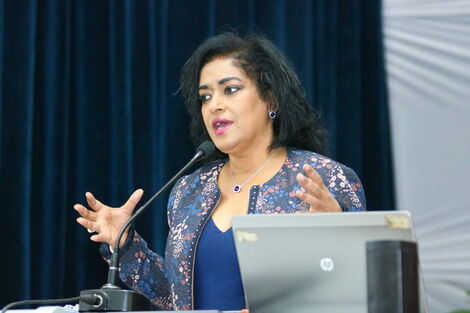 Nairobi Woman Representative Esther Passaris at a women's empowerment session in Nairobi in October 2020.
Facebook
torment