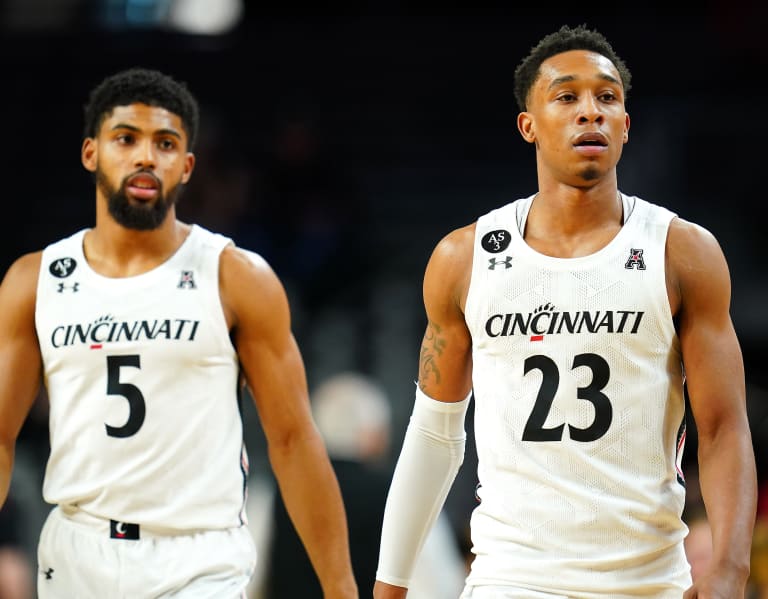 DALLAS (TBEN) — Landers Nolley II knocked down a 3-pointer with three-and-a-half minutes left to play and it turned out to be the game winner, as Cincinnati held on for a 54-52 victory over SMU on Saturday.
The Bearcats had a 54-49 lead, but failed to score again in the game and the Mustangs only managed a Stefan Todorovic 3 with 1:26 left.
Nolly finished with 16 points and 12 rebounds for the Bearcats (13-6, 4-2 American Athletic Conference). Mika Adams-Woods added 16 points while shooting 6 for 9, including 4 for 7 from outside the arc, and also had four steals. Viktor Lakhin shot 3 of 9 from the field to finish with six points.
Zach Nutall led the way for the Mustangs (6-12, 1-4) with 13 points and three steals. Zhruic Phelps added 11 points and five steals for SMU. Efe Odigie also had 10 points.
Adams-Woods scored 10 points in the first half for Cincinnati, who led 29–27 at halftime. Cincinnati used an 8-0 run in the second half, coming back from a one-run deficit to take the lead at 37-30 with 17:25 left in the half before wrapping up the win. Nolley scored eight points in the second half.
NEXT ONE
Both teams play on Wednesday. Cincinnati visits South Florida and SMU visits Tulsa.