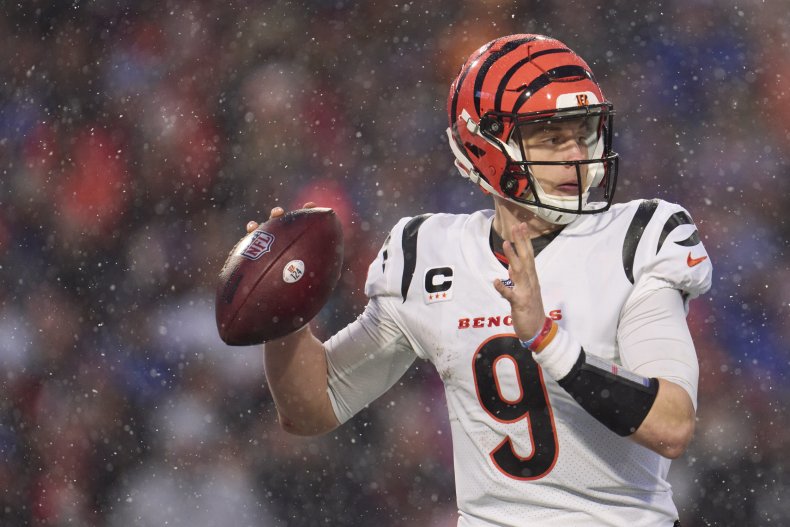 Cincinnati Bengals quarterback Joe Burrow has been hailed as the "Tom Brady of his generation" after leading the defending conference champions to a second straight AFC Championship game.
The 26-year-old Bengals star drew praise after showing he has ice in his veins and a cool head, helping to secure a 27-10 win in the snow against the Buffalo Bills.
The Bengals set up a repeat of last year's championship game as they take on the Kansas City Chiefs, hoping to repeat the win that took them to the Super Bowl last time.
This was Bengal's 10th win in a row and many pundits have said that this version of the team is better than the one that narrowly lost 23-20 to the Los Angeles Rams in Super Bowl LVI last February.
The Bengals' on-field success in recent seasons has led many to take to social media to favorably compare Burrow to Brady as the 45-year-old NFL GOAT (Greatest of All Time) considers playing another season. go or retire. the game after 23 seasons.
One football fan wrote on Twitter, praising Burrow, "After watching Tom Brady for two decades, I can honestly say Joe Burrow is the closest thing to him from a mentality perspective. No matter how big the moment, it never phases Burrow." . Cool, calm and collective. All ball, no BS. "
Another pointed out how cool Burrow is under the current pressure on him, tweeting, "Burrow feels like the new Brady. No, he won't win like him, but nothing bothers him."
A third described the characteristics of Brady displayed by Burrow, writing "Josh Allen is great and Patrick Mahomes is the MVP, but Joe Burrow is the next Tom Brady: smart as hell, cocky, quick release, reads defenses and works in the middle of the field, doesn't get hit. Now all he needs is 9 Super Bowl appearances. #CINvsBUF"
A fourth added, "I said it before the season started and I feel better about it now. Joe Burrow is the Tom Brady of his generation."
Burrow has shown he has that winning streak after being crowned the Heisman Trophy winner at the college level, helping LSU to the national championship before becoming Bengals No. 1 in the 2020 NFL Draft.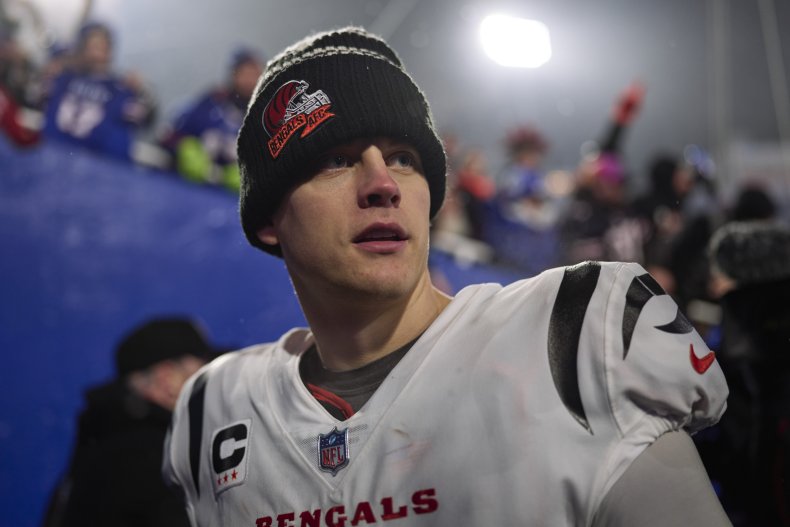 The QB said after reaching the Super Bowl last year that this is what can be expected of the Bengals as they continue their amazing form.
Burrow said, "That's our standard now. We're going to celebrate every time we do it. We're going to smoke our cigars, wear our T-shirts and hats. We expect that every year."
Brady himself has received praise from Burrow since entering the league in 2020.
Speaking of who could fill his considerable shoes when he finally hangs them up, Brady said: "He's done a great job. He's a great young player. He's got a great arm, runs well, very athletic. I'm really impressed impress by helping him overcome the adversities he has.
"There were high expectations for him coming in and he delivered. So big credit to him, and their team has done a great job.
They were in the Super Bowl last year and they're playing really well this year. Good defense, good offense, good group of special teams. Well supervised."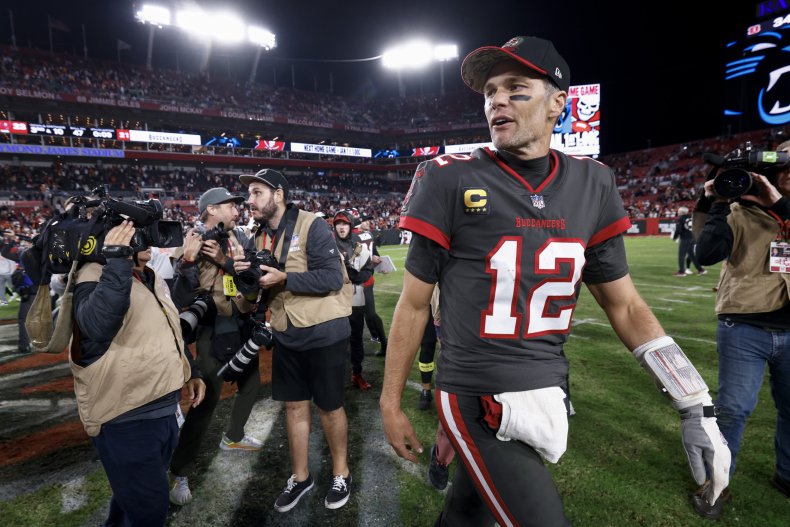 The NFL rumor mill has suggested that the Bengals are looking to secure Burrow a huge contract extension.
Spotrac has reported that Burrow is in the third year of his rookie contract, which earns him about $3.9 million a year.
With Cardinals quarterback Kyler Murray being paid $46.1 million a year, it is believed the Bengals will break the bank to ensure Burrow has a longer contract.
It might be a small price to pay to keep "the next Tom Brady" at the head of the Bengals' current resurgence.
Got a tip on a sports story Newsweek should cover? Have a question about the NFL? Let us know at [email protected]