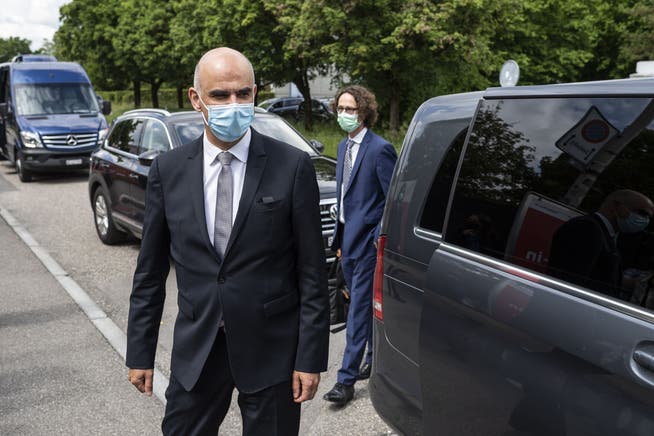 Corona protocols: First National Council calls for the resignation of Alain Berset – he is now commenting on the leaks
What did Federal Councilor Alain Berset know about the behavior of his then head of communications? This provided "Blick" with confidential information during the corona pandemic, as "Switzerland" revealed at the weekend. Politicians and the media are now demanding precise clarification. Berset also intervenes.
The Corona protocols give Swiss politics something to talk about. After "Switzerland at the weekend" revealed details about the cooperation between Alain Berset's department and the Ringier publishing house, there are numerous voices calling for clarity on this matter. "I don't find Berset's representation very plausible," said FDP Councilor of States Andrea Caroni (AR) of the "Sonntags-Zeitung".