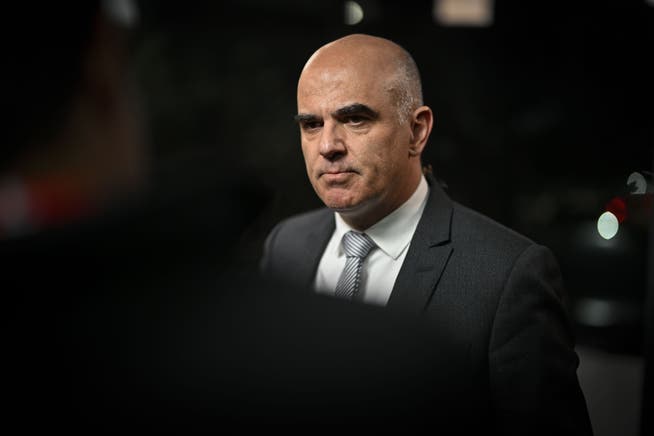 leaks

Berset gives a short interview on Corona-Leaks at the WEF: "I cannot comment on the ongoing criminal proceedings"
SP Federal Councilor Alain Berset gives an interview for the first time since the Corona leaks were published. However, he does not want to comment on the allegation of a hot line to Ringier, citing the ongoing criminal proceedings.
Alain Berset breaks his silence and says almost nothing. On the sidelines of the WEF in Davos, an SRF journalist confronted the Federal Council on Tuesday evening with the latest revelations about the contact between its then head of communications, Peter Lauener, and Ringier CEO Mark Walder. But Berset refers to the ongoing criminal proceedings: "You have to let the judiciary work now".
When asked if he knew about the contacts with Walder, Berset said: "That would already be part of the discussion about criminal proceedings. I don't want to get involved." A "correct procedure for everyone" is now needed and it is not up to politicians to comment on it.
worried? No, how come?
However, Berset is open to a parliamentary investigation: He thinks it's a "good thing" if Parliament and the commissions would address the question of whether there was a problem. "That's exactly where it's supposed to happen."
When asked if he was worried, he replied with a counter-question: "No. How so?" Berset is apparently not worried about his credibility at the moment. "I'm used to pressure and that there are always questions, including legitimate questions." (gb)