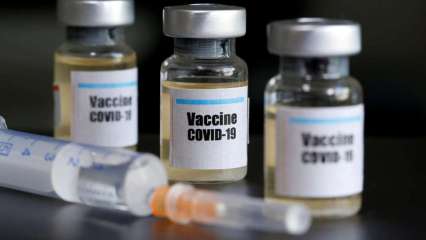 One of the main contenders in the race to manufacture the COVID-19 vaccine, Bharat Biotech International Ltd has said they expect injections of its Covaxin vaccine to be 60 percent effective.
"WHO, the American FDA [Food and Drug Administration] and even the Central Drugs Standard Control Organization (CDSCO) of India approves a respiratory vaccine if it achieves 50% effectiveness. For Covaxin, we aim to reach at least 60%, but it could also be more, "said Sai D Prasad, president of quality operations at Bharat Biotech, in an exclusive interview with India Today TV.
The company further said it will launch the vaccine in the second quarter of 2021.
Covaxin is developed by Bharat Biotech in collaboration with the Indian Council for Medical Research (ICMR) – National Institute of Virology (NIV).
Bharat Biotech launched its third phase trials of Covaxin in Haryana on November 20.
The vaccine manufacturer contacted the DGCI on October 2 and requested authorization for the phase 3 trials.
The recommendation was made by the Central Drugs Standard Control Organization (CDSCO) panel after evaluating data from phase 1 and 2 clinical trials as well as the animal challenge study.
Currently, five vaccine candidates are currently in clinical trials in India. These include vaccines developed by the University of Oxford – AstraZeneca, Bharat Biotech, Cadila, Biological E – Baylor College of Medicine and Gamaleya Research Institute, Moscow.
Meanwhile, final results from Pfizer Inc's COVID-19 vaccine trial showed its injection had a 95% success rate and two months of safety data, paving the way for the drugmaker to request a US emergency clearance within days, he said on Wednesday.
The vaccine's efficacy rate, the highest of any candidate in advanced clinical trials so far, has been welcomed by experts who previously said interim results showing Pfizer's vaccine to be effective over 90% were very encouraging.
.