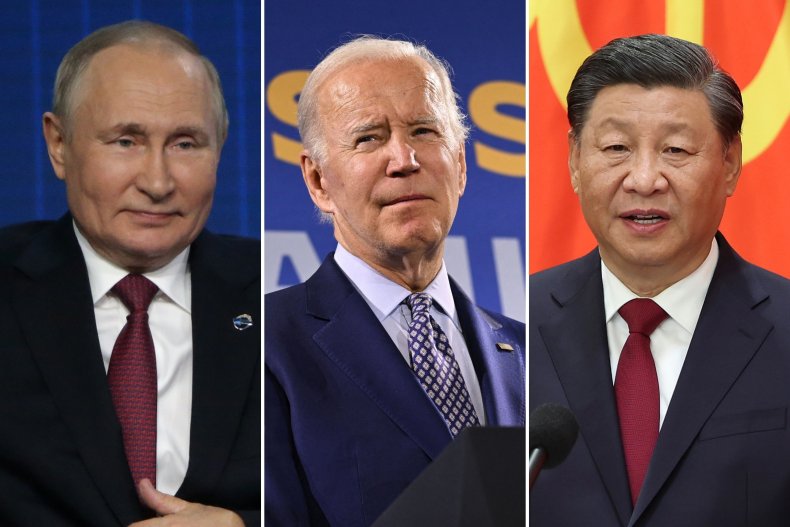 President Joe Biden will carry messages about China and Russia as he travels to Africa and Asia to attend a series of summits, the latter of which the leaders of the two nations will attend, according to senior US government officials.
On Tuesday, three senior government officials told reporters that Biden planned to leave for a three-stage journey that includes summits in Egypt, Cambodia and Indonesia.
Following his address to the ongoing UN Climate Change Conference, also known as the Conference of the Parties to the UNFCCC (COP 27), in Sharm el-Sheikh and a bilateral meeting with Egyptian President Abdel-Fattah el-Sissi, Biden will then attend the annual US Association of Southeast Asian Nations (ASEAN) and the East Asia Summit in Phnom Penh.
A senior government official said Biden planned to meet with Cambodian Prime Minister Hun Sen and discuss the $200 million in funding he announced in the region over the past year in a number of areas, "including seeking our commitment to the maritime domain." to increase ."
The official linked this initiative directly to the government's wider efforts to focus on the "Indo-Pacific" region, something highlighted in the National Security Strategy released last month. The official then, without naming China by name, previewed discussions over areas in which Washington has openly challenged Beijing, including over territorial disputes in the South China Sea and the disputed island of Taiwan.
"I think we would also like to emphasize the continued commitment to the rules-based international order, including in the South China Sea, and talk about the importance of peace and stability throughout the region, including, of course, the entire Taiwan Strait. "
Biden then heads to Bali, Indonesia, to meet President Joko Widodo and attend the G20 summit that will bring together most of the world's largest economies.
Specifically about Biden's time at the high-profile summit to be held in Bali, another senior government official said that "Over the course of their few days together, G20 leaders will focus on a broad, in-depth agenda, and I can guarantee you that the United States will show up and sit at the table."
The official directly targeted Russia's ongoing war in Ukraine, a conflict that has led to a series of Western-led sanctions against Moscow and spikes in both food and energy costs around the world.
"We will not apologize to Russia and we will also work closely with our partners to address the consequences of the war," the official said.
And in keeping with "the president's positive agenda," the official outlined three categories Biden would pursue. The first was "working to address the immediate effects of the Russian war on the global economy", specifically "food and energy security", the second was "investing in the inclusive economies of the future", including in ambitious infrastructure projects and the third included "steps we can take to build a new economic ecosystem where every country gets a fair chance," which would discuss debt and pandemic preparedness.
Chinese President Xi Jinping and Russian President Vladimir Putin are both also expected to participate in the G20 summit, although Widodo said on Tuesday the Russian leader could choose to attend via a virtual link.
Senior government officials on Tuesday's call declined to preview plans as to whether or not Biden would choose to set up a bilateral meeting with Xi in Indonesia, and White House press secretary Karine Jean-Pierre told reporters Monday that she had no announcement about the two leaders. ' attempts in June to set up a meeting. However, she noted that Biden made it clear that he had no intention of meeting Putin at the G20.
The series of summits came at a time of heightened geopolitical competition between Washington and two powers that have identified it as its biggest challengers on the global stage. And somehow all three destinies were tied to this battle for influence.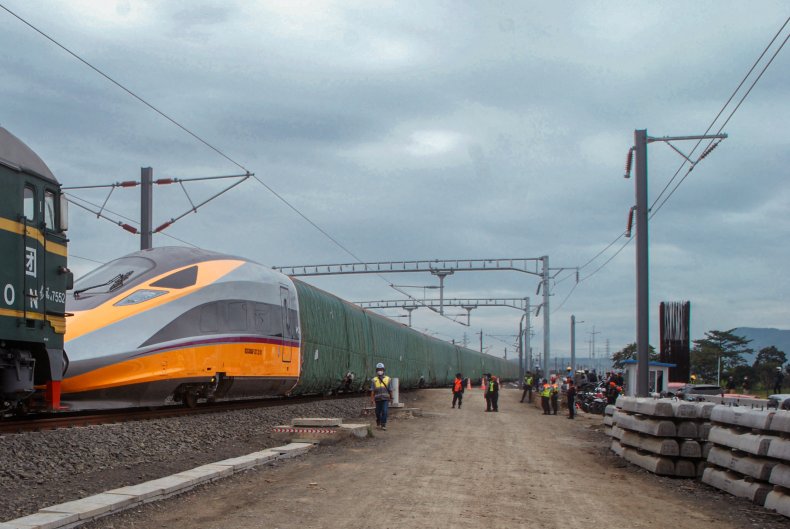 Both Cambodia and Egypt will be dialogue partners of the Shanghai Cooperation Organization (SCO) in September. The security bloc is widely seen as being led by China and Russia and also includes India, Kazakhstan, Kyrgyzstan, Pakistan, Tajikistan, Uzbekistan and, most recently, Iran, as full-time members, and other dialogue partners include Armenia, Azerbaijan, Nepal, Qatar, Saudi Arabia, Sri Lanka and Turkey and observers are Afghanistan, Belarus and Mongolia.
Egypt and Indonesia have also reportedly expressed an interest in joining another group that counts China and Russia as members, BRICS, an informal economic alliance known by the acronym of its core members, which also include Brazil, India and South Africa. . Like the SCO, BRICS has sought to expand its membership to a number of non-Western countries, including Saudi Arabia and Turkey.
Neither Cambodia, Egypt nor Indonesia have joined extensive sanctions against Russia over the conflict in Ukraine and all three governments have continued to discuss expanding relations with Moscow in various sectors.
Xi has also increased China's influence on the trio.
Outgoing Chinese Prime Minister Li Keqiang left for Cambodia on Tuesday for a trio of summits, including the East Asia Summit to be attended by Biden, as well as the China-ASEAN Summit and the ASEAN Plus Three Summit attended by both China and US allies. Japan to participate. and South Korea. Xi will also attend the annual Asia-Pacific Economic Cooperation (APEC) meeting Biden was said to miss later this month and was reportedly planning a trip to Saudi Arabia in December when the first-ever China-Arab summit was held. will be held, including Egypt and other Arab states.
Beijing and Washington officials exchanged words even before Biden embarked on his journey, climate envoy John Kerry said: The Wall Street Journal that he spoke on Tuesday with his Chinese counterpart Xie Zhenhua on the sidelines of the COP27.
"We need to talk to each other because we are the two biggest economies in the world and the two biggest emitters," Kerry said, adding that "we have a common interest in working together to reduce emissions."
And he seemed to hope for progress at the G20 summit in Bali, even as plans for a meeting with Biden-Xi remained unconfirmed.
"It's conceivable that when they meet in Bali," Kerry said, "something breaks through."