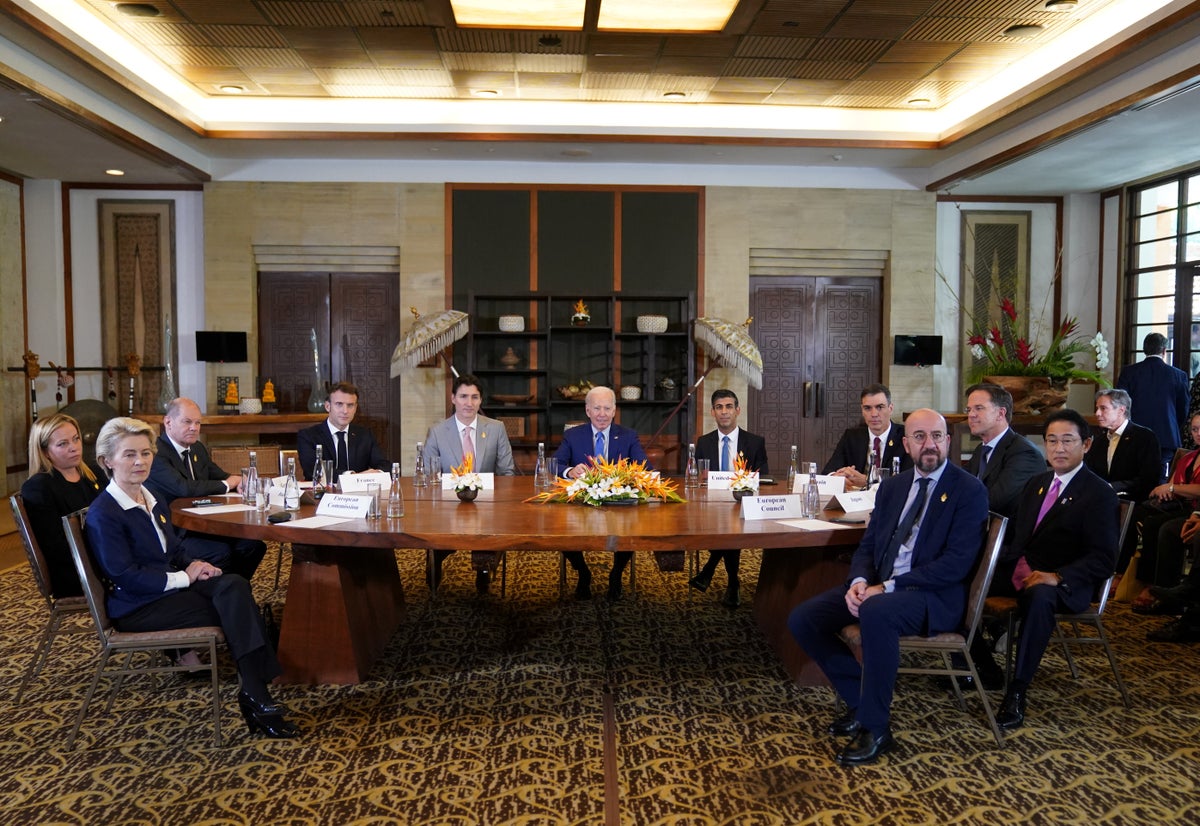 Leaders from NATO and G7 countries have gathered in Indonesia for an emergency meeting called by US President Joe Biden after the Polish government reported Russian missiles had hit its territory.
The attack on the NATO member state, which reportedly killed at least two people, came as a wave of Russian missiles hit civilian targets across Ukraine, including the capital Kiev.
The timing of the attack appeared designed to disrupt the G20 summit in the Indonesian resort of Bali, where a string of world leaders, including Prime Minister Rishi Sunak, voiced their condemnation of Russia's invasion of Ukraime on Tuesday.
Both Biden and Sunak called Polish President Andrzej Duda in the aftermath of the rocket attacks to offer condolences and promise help in establishing responsibility for the attack, close to Poland's border with Ukraine.
Biden and Sunak joined the emergency meeting of Canadian Prime Minister Justin Trudeau, French President Emmanuel Macron and the leaders of Germany, Spain, Italy, Japan and the Netherlands, as well as the presidents of the European Union and the European Commission.
When asked if he could tell reporters anything about the explosion in Poland, Biden replied, "No."
The president was awakened early Wednesday by staff and notified of the attack. He then spoke to Mr Duda by telephone to express his "deep condolences" to the Polish civilians killed by the Russian munitions.
Mr Duda said the weapons in question were "most likely" Russian-made and stressed that their origins are still under investigation, but the Polish foreign ministry has identified the missiles as Russian-made.