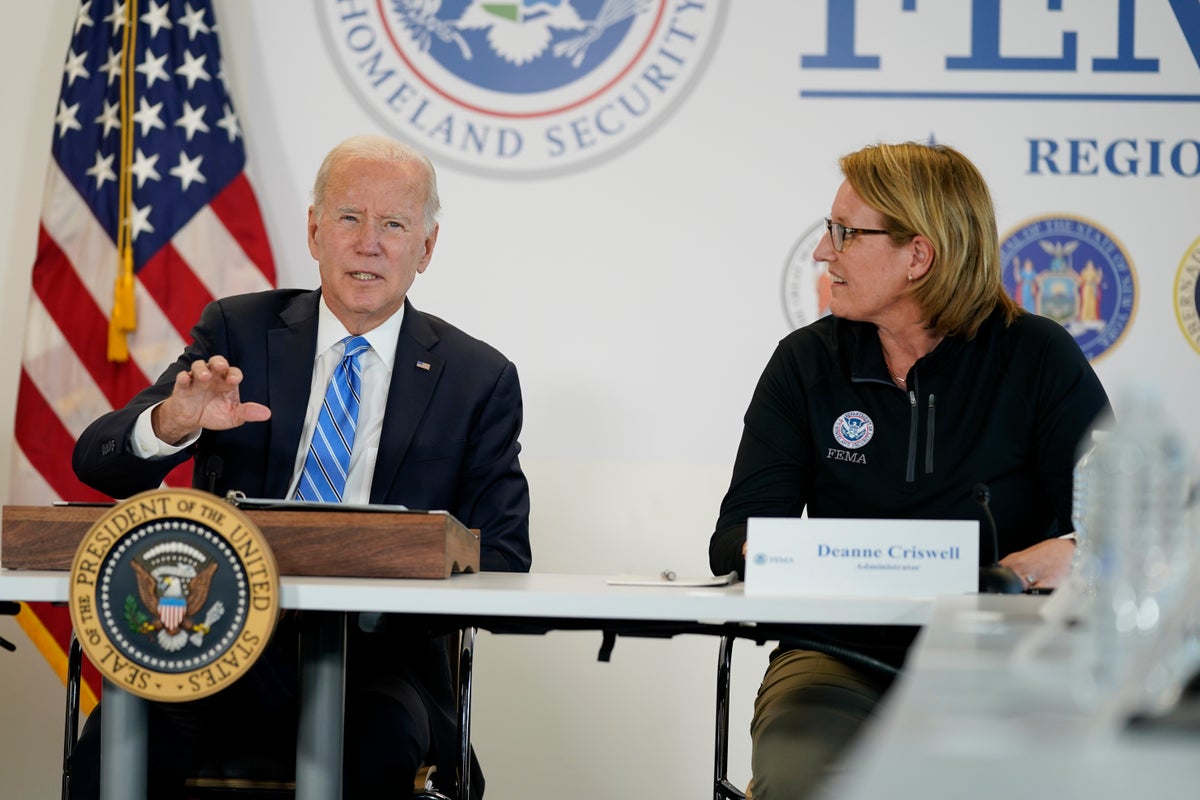 President Joe Biden said Thursday that the U.S. government would do everything it could to help Puerto Rico residents recover after Hurricane Fiona left much of the island without power and succumbed to storm damage.
Biden spoke briefly at the beginning of a briefing with Federal Emergency Management Agency officials about the conditions and needs of the island, which is part of the US but not a state.
He said he and the officials gathered for the meeting are "laser-focused on what happened to the people of Puerto Rico" and noted that Fiona's damage was just over five years after the day the island was rocked by an equally violent storm, Hurricane Mary.
"We are pushing federal resources into Puerto Rico and we will do everything we can — everything we can to meet the urgent needs you have," he said. "We know that they are real and that they are significant".
The Category 4 storm ravaged the island with high winds, flooding and a power outage across the island after making landfall on September 18. In late Wednesday, the Puerto Rican government's emergency portal reported that more than 450,000 homes had no water supply and that a million homes and businesses were without electricity.
Fiona's damage came just over five years after Hurricane Maria ravaged the island, leaving residents without power, water and other resources.
Mr. Biden noted that he had approved a disaster declaration that would allow federal funds to be directed to the island quickly and at no cost to local government.
"I approved that disaster declaration, the emergency disaster declaration, enlisting the full force of the federal government to respond, knowing full well the catastrophic consequences — how catastrophic they can be," he said. He added that he had told Fema officials to "make sure that the people of Puerto Rico have everything, everything they could possibly need that we can provide".
Moving on, the president addressed the residents of Puerto Rico, telling them to "take advantage" of the federal resources made available as a result of the disaster declaration.
"It's okay to ask for help. This is a place where you should ask for help. There's no honor not to ask for help,' he said.
Mr. Biden added that he has signed another statement authorizing 100 percent federal funding for "debris removal, search and rescue, power, water restoration, shelter and food" for Puerto Rico over the next month.
"This is really, really, really important to us – really important. And so we're not going to run away," he said.