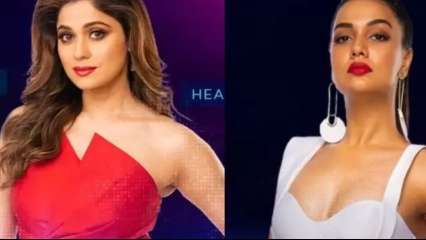 "Bigg Boss OTT" ended on Saturday after a 40 day race, Divya Agarwal winning the trophy and a cash prize of Rs 25 lakh. Divya finished first, leaving 12 competitors in her wake and adding another trophy to her collection. She spoke to the media about her fellow competitors and discussed her feelings about them during her first media encounter after winning the BB OTT.
Shamita and Divya were still at odds with each other inside the BB house. After the first Ka Vaar Sunday show, what started out as a friendship gradually turned into something uglier. And, until the end of the performance, the two women couldn't agree on anything for various reasons.
Shamita said on the show that she has no plans to communicate with Divya, but given her closeness to her sweetheart Raqesh Bapat, she might make an effort to reconcile with the BB OTT winner. Regarding Divya's point of view, she recently told the media that she won't call Shamita first and will wait for the actress to make contact.
Speaking to ETimes, Divya wrote, "I won't contact her (Shamita) first. I really want Shamita to contact me first and I want to see how she approaches me. Because throughout the show , her approach to me was full of misunderstandings. So I would like to see that effort on her part and I want to know her in real life. Because a lot is going on in this house and I kind of forgive but I don't 'do not forget.
Salman Khan, one of India's most popular animators, is back with the controversial reality show "Bigg Boss 15". The actor recently teased fans with social media ads, promising a dramatic start to the new season with Rekha, the "param sun-tree".
.