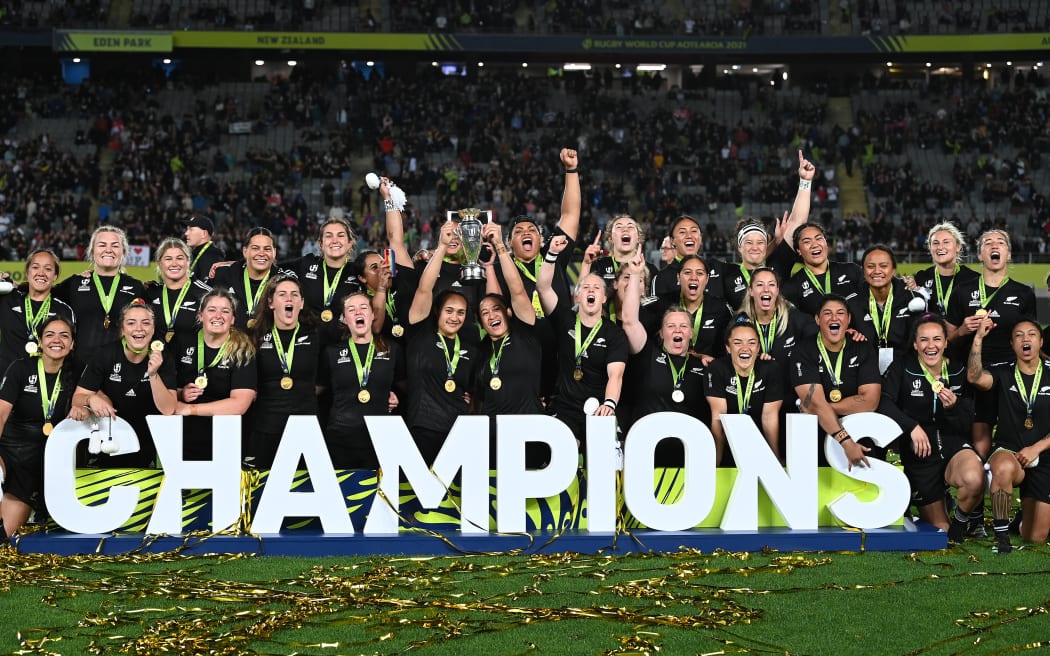 An event will be held in Parliament on Tuesday 13 December to celebrate the Black Ferns Rugby World Cup victory.
Prime Minister Jacinda Ardern announced the event after today's cabinet meeting.
It would be an opportunity for New Zealanders to meet, mingle and celebrate the World Cup-winning team, and was similar to events previously hosted for the All Blacks and Silver Ferns, Ardern said.
"I would also like to thank the Black Ferns who won the big trophies at the World Rugby Awards in Monaco today."
Ruby Tui was named Women's Breakthrough 15s Player of the Year, Co-Captain Ruahei Demant Women's 15s Player of the Year, Wayne Smith Coach of the Year and former Black Ferns and Co-President of the New Zealand Rugby Board Dr. Farah Palmer received the Vernon Pugh Award for outstanding service.
It was "well-deserved recognition from this incredible team," said Ardern.
In a statement, Sports Minister Grant Robertson said the Black Ferns' victory at Eden Park was one of New Zealand's greatest sporting moments.
"They are extraordinary athletes, exceptional people and proud New Zealanders.
"We are so proud of these women, who are helping to pave the way for women's sport in Aotearoa, proving once again that women's sport is at the forefront.
"Women's rugby has never been stronger in New Zealand, with more than 40,000 sold-out seats to the final at Eden Park attest to that."
The government will work with Wellington City Council and New Zealand Rugby to host the event.
More details will become available at that time.