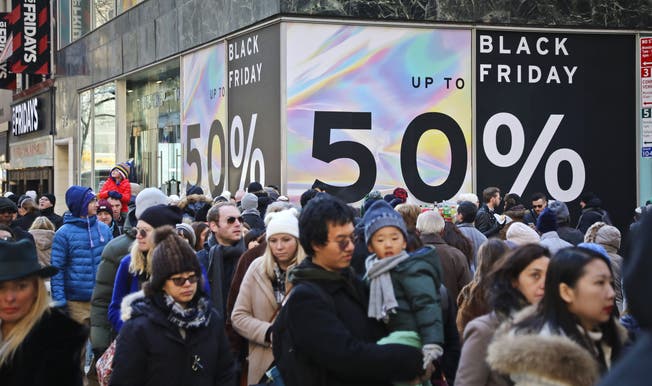 Singles Day and Black Friday: After the consumer frenzy, the inflation hangover will probably follow
The discount days now generate more sales than the Christmas business. This year, because of the inflation, consumers are literally waiting for the promotions, according to the industry, which fears a slump afterwards.
Now there's more shopping: On the discount days Singles Day (November 11th), Black Friday (November 25th) and Cyber ​​Monday (November 28th), retailers are luring customers with bargains. And this year the hunt for cheap jackets, shoes, pans or mobile phones could be particularly wild: "Consumers are literally waiting for the promotions," said the head of the trade association, Patrik Kessler, at an industry event in Zurich this week.