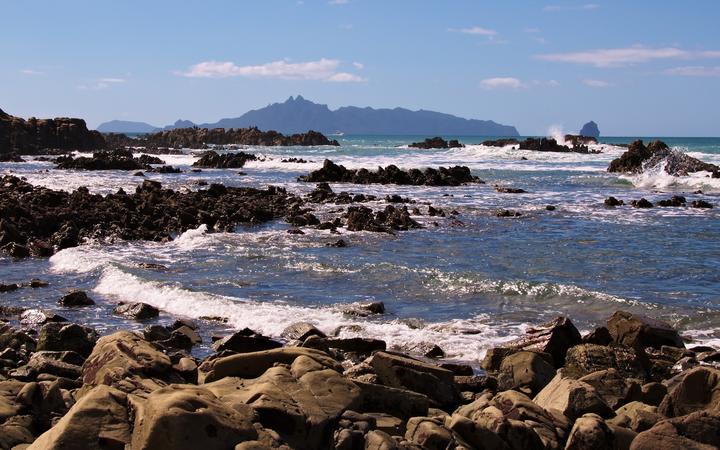 Two men had to be rescued from an uninhabited island off the Northland coast after their boat engine failed and the ship sank in difficult conditions.
A rescue operation was launched Sunday evening after the two failed to return to the Mangawhai estuary as planned. They were due home at 2 p.m. and the alarm went off after 7 p.m.
When the boat's engine failed, the wind blew them back to an island and paddled back to shore.
Once on an island, they lit a fire to warm up – which was eventually spotted by the Eagle police helicopter as the daylight faded, and the police boat the Deodar was dispatched to them. recover.
The harsh conditions meant that a small dinghy was launched from the ship to pick up the men one by one.
While the two fishermen were cold and wet, neither was injured.
They were taken to a coast guard ship which took them to Whangārei to reunite with their families.
Police said that while the men were wearing life jackets, they did not have adequate means of communication with them to call for help.
Police said when on the water people should:
Have at least two forms of communication
Always wear a life jacket
Check the conditions before getting on the water. If conditions are not favorable, stay out of the water
Always let someone know where you are going and your expected return time.
.