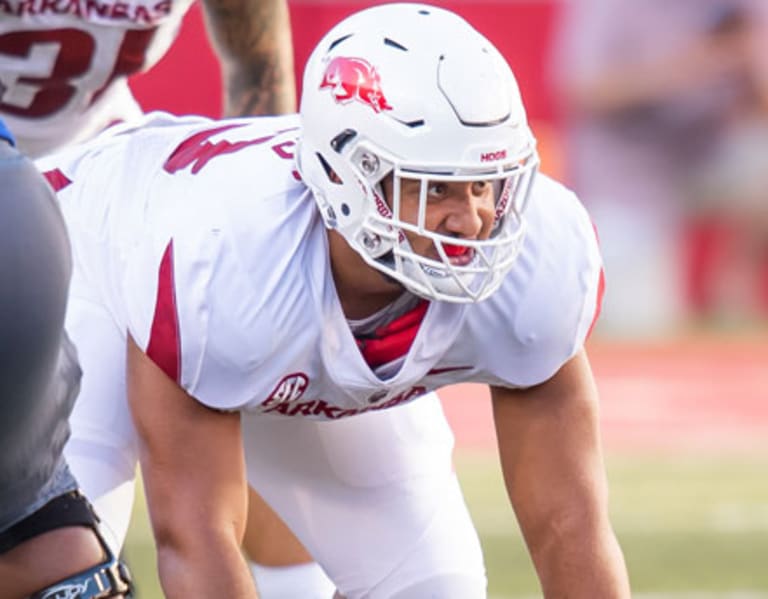 Purdue strengthened its defense line with the transfer of Isaiah Nichols from Arkansas who committed to the Boilermakers Sunday. It is the second transfer to Arkansas that Purdue has landed in three days, as safety Anthony Brown committed to Purdue on Friday.
Listed at 6'3″ and 315 lbs, Nichols started all 12 regular season games for the Razorbacks in 2022. He recorded a total of 16 tackles, including one tackle for loss during his redshirt senior season.
During his five years with Arkansas, Nichols totaled 78 tackles, including 6 tackles for loss and 2.5 sacks. The defensive lineman also had two passes defensed and one forced fumble.
The commitment comes after Purdue lost both starting domestic defensive linemen, Lawrence Johnson and Branson Deen, to the transfer portal. Starting defensive ending Jack Sullivan also entered the portal.
Ryan Walters and the defensive staff brought some reinforcements into the defensive line. Nichols joins the likes of Cole Brevard, Sulaiman Kpaka, Prince James Boyd Jr. and Mo Omonode heading into next season.