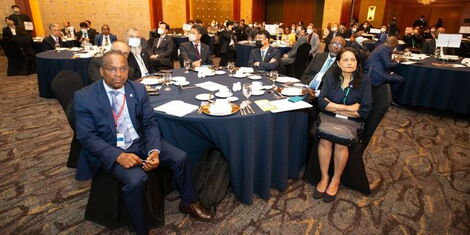 President William Ruto signed four multi-billion dollar deals in South Korea on Wednesday, November 23.
Among the deals that have been struck is Kshs 120 billion to support local manufacturing in health, smart cities and technical and vocational education and training (TVETs).
The South Korean government has given Kenya a grant of Ksh 1.3 billion which will be spent on infrastructure development.
The South Korean government has also agreed to support Sagana Industrial Park, which will employ more than 10,000 people.
Kenya – South Korean business communities meet President William Ruto on Tuesday, November 22, 2020.
Twitter/State House
Dongo Kundu Special Economic Zone also received a short circuit in the arm of the Korean government.
At the same time, business organizations in Kenya and South Korea signed a cooperation agreement to accelerate trade and investment.
The two organizations also agreed to implement development-oriented policies that support job creation, entrepreneurship, creativity and innovation and encourage the growth of micro, small and medium-sized enterprises (MSMEs).
"The agreement is also aimed at promoting effective public-private partnerships and tackling youth unemployment. The agreement was signed by the Kenya National Chamber of Commerce and Industry (KNCCI), the Korea Institute of Procurement and South Korea's SDG Youth" , a statement from State House said.
Kenyan and South Korean business organizations also agreed to prioritize investments that accelerate the realization of the United Nations (UN) 2030 Agenda for Sustainable Development.
Ruto assured the Korean business community that Kenya has created a favorable environment to attract investors.
The president welcomed South Korean business to invest in major transport, infrastructure, agriculture, health and ICT projects in Kenya.
"Kenya has tremendous human talent. You can get any skill you need," President Ruto added.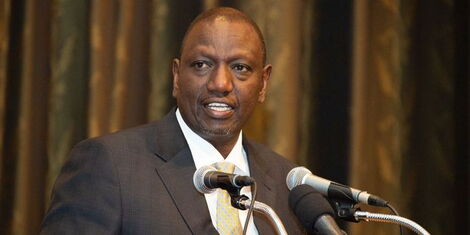 President William Ruto addresses Kenya – South Korean business communities on Tuesday, November 22, 2022.
Twitter/State House