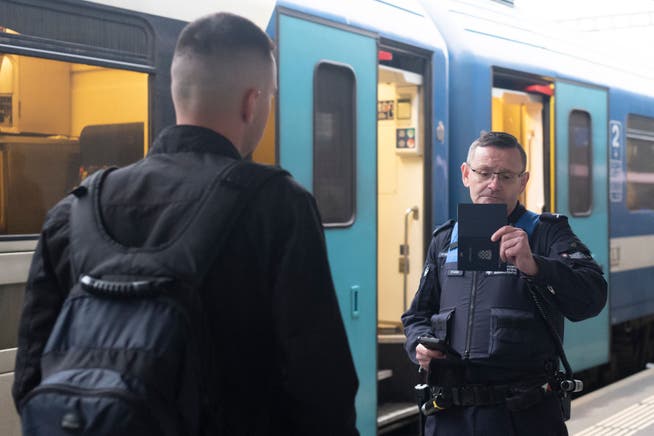 Border

Irregular migration increased sharply in 2022
Last year there were almost three times as many illegal border crossings as in 2021. 52,000 migrants tried to cross the Swiss border illegally.
The number of illegal stays in Switzerland almost tripled in the past year. The Federal Office of Customs and Border Security (BAZG) registered over 52,000 cases between January and December 2022 – around 33,000 more cases than in the previous year (2021: 18,859).
The migrants who entered Switzerland illegally are mainly of Afghan and Moroccan nationality, writes the BAZG in a statement on Thursday. Between November and December, the number of illegal entries fell slightly, but this did not change the overall trend.
The majority of migrants entered Switzerland irregularly from Austria or Italy. Of the nearly 6,000 people apprehended in December alone (7,770 in the previous month), 852 were handed over to foreign authorities, particularly Italy. In November, the number of readmissions to Italy was 571.
The State Secretariat for Migration (SEM) has not yet published the number of new asylum applications for December and for the whole of 2022. However, the number of apprehensions and return transfers by the BAZG confirms the previous trend that most migrants use Switzerland as a transit country to get to the north, especially to France and Germany.
December also confirmed the trend that illegal border crossings are increasingly taking place via Ticino and the southern border. At the eastern border, illegal border crossings fell from 3198 in November to 1902 in December, in Ticino they fell from 3417 in November to 2904 in December. The crossings in the south have been higher than those on the eastern border since October.