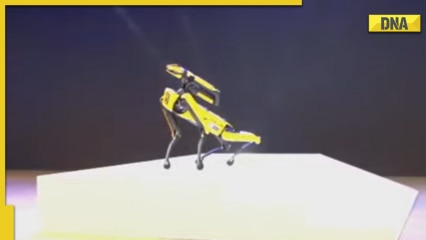 Boston Dynamics' popular robot Spot made its debut in India during the launch of the Hyundai Ioniq 5 EV at the Auto Expo 2023 in Greater Noida. The Spot is a 4-legged robot made by Boston Dynamic that was acquired by Hyundai in 2021. Boston Dynamics launched sales of its first commercial robot, the quadruped Spot in June 2020 and now has hundreds of robots operating in a variety of industries. including energy, construction, manufacturing, oil and gas, and mining. Spot is an artificial intelligence powered robot with autonomous navigation and remote control technology.
Hyundai uses the Spot robot to monitor its factory thanks to the integrated thermal camera and 3D LiDAR. The Spot robot can detect people around it, monitor situations with high temperatures and potential fire hazards, and sense whether a door is open or closed. The robot can be controlled remotely via a secure web page that provides a live stream of its movements in the factory, allowing office workers to observe industrial areas remotely. The robot's AI technology also enables the robot to detect hazards and send alarms to managers through the secure web page.
Hyundai also launched the new Ioniq 5 EV in India at the Auto Expo. The Ioniq 5 is powered by a 72.6 kWh battery with 2WD producing a maximum power of 160 hp and 350 Nm of torque. The car accelerates from 0 km/h to 100 km/h in 7.6 seconds. When equipped with two-wheel drive (2WD) and a 72.6 kWh battery, the Ioniq 5's maximum driving range on a single charge will be approximately 399 miles (631 km), according to ARAI.